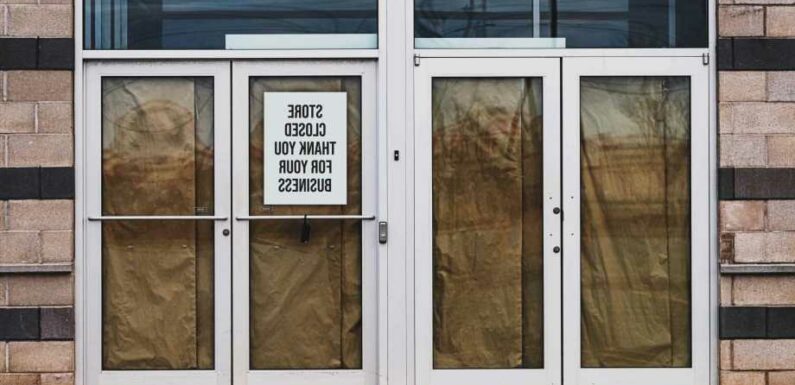 THIS year is set to see hundreds of popular shops disappear from the British high street, with a dozen set to close just tomorrow.
Over the last few months major chains have announced closures, including Paperchase, Iceland and B&M.
Food and pub chains have also been closing doors at several locations across the country – including Wetherspoons.
It comes following a tumultuous period for businesses struggling to bounce back after Covid and then to be hit with rising energy bills too.
With costs high for shoppers too it means that people have been cutting back on non-essentials and prices continue to skyrocket.
This weekend B&Q, Boots and Argos are set to close branches – but which ones are shutting for good?
READ MORE IN MONEY
The Wetherspoons that are closing down across the UK as chain faces huge losses
Exact dates B&M stores to close revealed – is one near you shutting down?
Argos
Argos will be closing the doors on its Coatbridge branch in Lanarkshire, Scotland.
The store will close tomorrow, March 11.
It comes as part of Sainsbury's plans to shut 50 standalone branches by the end of the month.
Boots
Meanwhile, Boots is also shutting up shop in two locations this Saturday.
Most read in Money
Cadbury makes major change to Mini Eggs – and chocolate fans will be furious
Big supermarket chain investigated over selling 'fake' British beef
Most 'expensive home in the world' is in the UK – beating New York and Japan
I tested supermarket pies and the best cost just £1.25 – it's as good as the pub
It will be closing its branch in Church Street, Malvern, and also its Port Arcades Shopping Centre store, in Ellesmere.
The health and beauty retailer has also pulled down the shutters on its Salford Shopping Centre store earlier this year.
B&Q
B&Q will shut eight "mini-shops" found inside Asda supermarkets tomorrow.
The retailer will look to launch smaller stores along the high street instead.
B&Q said the move was due to changes in shopper behaviour caused by the pandemic, which has seen people tie multiple shops into one single trip.
B&Q's will start to close eight locations – listed below – from March 11:
Sheffield Drakehouse
Dagenham
Roehampton
Edmonton
Thurmaston
Great Bridge
Lancaster
Hartlepool
What other stores are closing this year?
A number of other retailers are set to close stores for good later this year.
Not every chain has revealed specific dates yet for all closures though.
Halford has said it is closing its East Road Retail Park branch in Irvine after two already shut up shop.
Meanwhile, House of Fraser is looking to close two locations.
Iceland will also be shutting one of its supermarkets next week.
Supermarket giant M&S is closing more stores later this year after half a dozen already did.
One of the UK's biggest card retailers Clintons has announced it will close two stores for good by the end of this month.
M&Co's 170 shops will close forever this year, putting 1,910 jobs at risk.
Paperchase is already in the process of closing stores too.
Read More on The Sun
Fashion fans are going wild for bargain M&S dress that's so 'flattering'
People are just realising what red stars on Home Bargains price tags mean
It comes as the owner of Lloyds Pharmacy put all of its 1,300 branches at risk of closure.
Do you have a money problem that needs sorting? Get in touch by emailing [email protected]
Source: Read Full Article