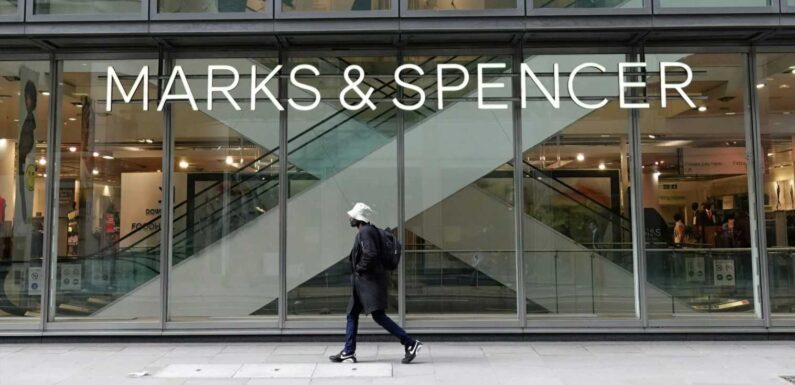 M&S has axed an iconic Christmas drink and shoppers will be devastated.
The posh supermarket won't be stocking its sell-out snow globe gins this festive period.
The bottles of M&S gin liqueur have been an M&S Christmas staple over the last three years.
In previous years the drinks have been so popular that M&S slapped them with a buying limit because of the huge demand.
The tipple featured flecks of gold glitter and the bottle even lit up to imitate a snow globe.
Shoppers could pick up the clementine or spiced sugar plum gin for just £16 for a 70cl bottle last year.
Read more in money
Wilko reveals 111 MORE stores set to close for good next week – see the full list
Exact date Wetherpoons pub to close as 18 locations still for sale
The sugar plum bottles lit up with a cool white glow, illuminating a festive figure skater on the design of the glass.
The clementine gin had a warm orange light that lit up behind the nutcracker design on the bottle.
The bottles cost £4 less than the Christmas of 2021 when it set shoppers back £20.
But in the same year, Aldi made headlines when it went bottle-to-bottle against Marks & Spencer by launching its own glitter globe gin liqueurs that were £6 cheaper.
Most read in Money
BYE BYE
Wilko reveals 111 MORE stores set to close for good next week – see the full list
PRICE IS RIGHT
Inflation will fall back to 3 per cent next year in boost for families
SUGAR RUSH
Cadbury fans are going wild over new 'scrummy' chocolate bar spotted in Tesco
WONDER WASH
I tested supermarket laundry detergents – the best was half the price of Fairy
Aldi is famous for launching "copycat" products at cheaper prices.
M&S responded by launching legal action against the discount chain claiming that customers could mistake Aldi Infusionist Glitter Globe Gin Liqueurs for its own.
After a lengthy court case, Aldi was found guilty of infringing upon the M&S design.
In response to this Aldi released three new glitter gins last year, all of which cost £13.99.
A clementine flavour, with flavours of peach and elderflower, came in a rounded bottle.
The collection featured a brand new flavour of morello cherry in a bottle shaped like a Christmas tree.
And a blueberry and blackberry gin filled a festive snowflake-shaped bottle.
We've asked if Aldi's gins will return to stores this Christmas.
Obsessed shoppers can still get hold of other globe gins from a couple of other retailers right now.
Costco sells a 70cl orange and cranberry gin liqueur in a globe bottle for £23.98.
But not just anyone can shop at Costco – you need to be a member.
Costco membership starts from £15 a year for online shopping only. This rises to £33.60 a year for individual members who want access to the warehouses.
Funky Pigeon also stocks light-up snow globe gins that can be fully personalised.
The bottles contain London dry gin and cost £25.99.
READ MORE SUN STORIES
Holly Willoughby pays emotional tribute to This Morning doc after her sudden death
I spent £2k on my 13 'fake' babies, my dad says it's bizarre… who cares
In other festive news, Morrisons released its festive menu to help get shoppers prepared early.
Iceland has also revealed its Christmas range and it includes a pigs in blanket toastie and festive tree lollies.
Source: Read Full Article