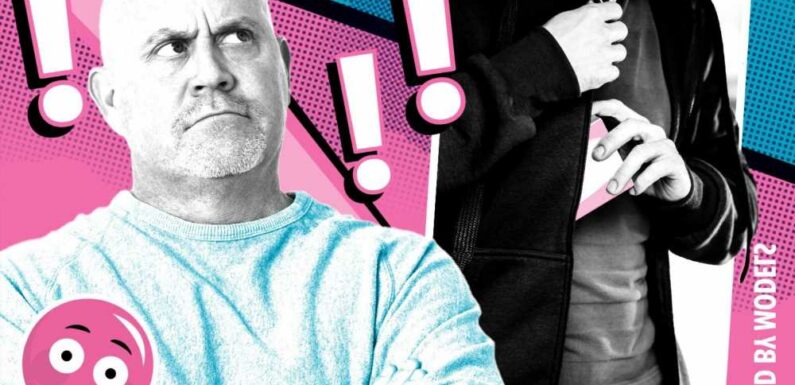 DEAR DEIDRE: BOTH of my brothers-in-laws are liars and cheats and I'd love to report them to their workplaces.
I'm 47 and my wife is 49. She's lovely but all the men in her family are rotten through and through.
Her brothers think nothing of getting signed off with stress from work.
They know how to work the system so they get full pay for weeks while they swan about on holiday.
My youngest brother-in-law helps himself to any cash left on the sideboard when he visits and he's done the same to their nan.
My wife has always talked me out of reporting them but now I've had enough.
Get in touch with the Dear Deidre team
Every problem gets a personal reply from one of our trained counsellors.
Fill out and submit our easy-to-use and confidential form and the Dear Deidre team will get back to you.
You can also send a private message on the DearDeidreOfficial Facebook page.
I was made redundant three months ago and the doctor says I'm suffering from depression.
We're broke and they're getting away with murder.
READ MORE FROM DEIDRE
My boyfriend wants me to go on top during sex but I don't feel comfortable
Amanda gets sick of Anthony's freeloading and decides to kick him out
DEIDRE SAYS: I totally understand your outrage but be careful you don't alienate your wife over this and add to your woes.
Focus on positive steps, such as voluntary work, to boost your CV.
I'm also sending you my support pack Finding A Job.
Most read in Dear Deidre
I'm gutted my wife won't have sex with other men – it's my ultimate turn-on
I'm thirty and an attractive teen at work wants me to take her virginity
I love my boyfriend but he's allergic to fur – I can't imagine a pet-free future
Thank you for helping me pick up the pieces of my life after partner left me
Source: Read Full Article