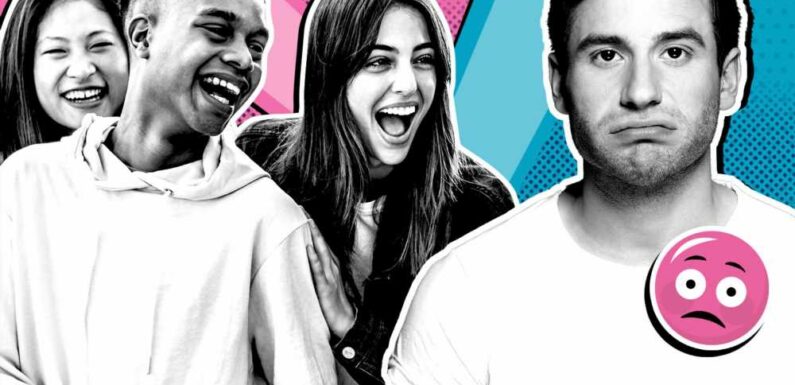 DEAR DEIDRE: My girlfriend embarrassed me in front of all our friends, confessing she fakes orgasms with me.
I'm 25 and she is 23. It started because I made plans with mutual friends that didn't include her.
She got the hump and I tried to calm her down but it all blew up.
Next thing, she started teasing me that she faked her orgasms with me.
It was in front of all our friends and hugely embarrassing.
We've since made up and she has apologised, but now I feel so insecure.
Get in touch with Deidre
Every problem gets a personal reply, usually within 24 hours weekdays.
Send an email to [email protected]
You can also send a private message on the DearDeidreOfficial Facebook page.
Worse still, our friends won't let it go. It's become a running joke.
My girlfriend has made me feel like I'm not good enough for her.
How can I get better at satisfying her in bed?
READ MORE FROM DEIDRE
Chloe decides to break it off with Evan after growing close to dog walker
Boyfriend gives me the silent treatment for a week if I say no to anal sex
DEIDRE SAYS: This was an ill-considered joke which has hurt your relationship.
Apart from your girlfriend learning to respect you more, you both need to communicate about such intimate issues privately.
Ask her to keep such personal problems just between the two of you in future.
Most women can't orgasm through penetrative sex alone, so focus on foreplay and ensure she is fully aroused before attempting intercourse.
Read support pack How To Thrill A Woman, which will help.
Most read in Dear Deidre
Since having sex with colleague at work, I've realised I must leave my wife
My partner is dying in a hospice and I'm furious his daughter's abandoned him
I've been with girlfriend for a year but she doesn't want to be official
Thank you for helping me escape abusive partner – I'm in a much better place
Source: Read Full Article