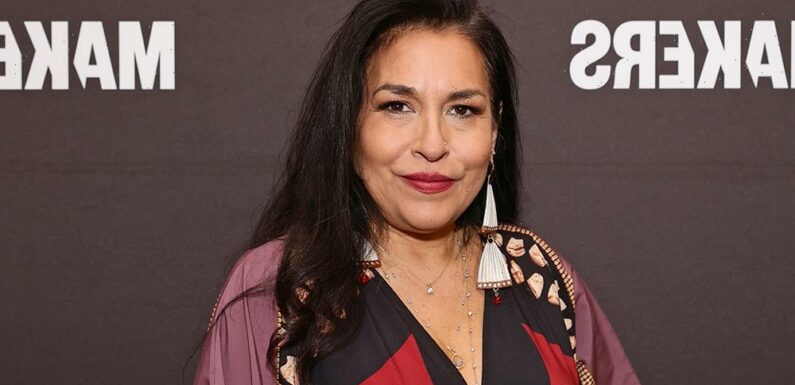 Jhane Myers (Comanche/Blackfeet) has a track record of making history — literally and figuratively. As the producer of summer hit "Prey," a prequel to the "Predator" series directed by Dan Trachtenberg that centers on Comanche Nation culture circa the 1700s, Myers delved deeply into Indigenous life way before TikTok and even #nativetwitter.
And with her nomination for a Producers Guild Award for her work on "Prey," Hollywood has taken notice of another Native creative in an awards season where Indigenous representation is arguably stronger than in past years. "I tell everyone that 'Prey' gets an 'A' for authenticity because a lot of times you don't have that much creative control," Myers says over Zoom from her home in Santa Fe, N.M.
She credits a "strong creative bond" with Trachtenberg that helped open the door to a portrayal of Native life that U.S. and global audiences rarely, if ever, get to see.
Because education about Native Americans in U.S. schools is woefully lacking, with 27 states making no mention of Natives in their K-12 curriculum, according to a study from the National Council of American Indians, Myers says, "What most people perceive as Native people is what they get from the movies."
And these have been movies that weren't created by Native people.
"We're the savages," Myers says about many portrayals of Indigenous characters throughout film history. "Do Comanches wake up every morning and want to kill? No! We have lives. We have families. But that's the way that Comanche people are portrayed."
For Myers, adding details like strong family life, traditional plant medicine and even a powerful horse culture amounted to a display of truth that was crucial not only for accurate representation but also a connection with the audience.
That connection was clear, given the success of the film, which marked Hulu's biggest premiere ever.
Trachtenberg agrees. "Jhane had a background in the arts, through several disciplines, while also producing smaller-scale productions," the "Prey" director told Variety via email. "That combination of creativity and logistics is exactly what you want in a producer. And, of course, her connection to her culture and heritage, not only being Comanche herself, but also living a life very much mirroring the inner struggle that [lead character] Naru goes through."
"The most important element in telling stories that involve Native people and culture is involving Native people in the creative process," Midthunder tells Variety. "Having her knowledge and her presence was vital to our film."
Myers is no stranger to amplifying Native voices and boasts a work history that reflects that. She's worked in everything from PR and Native audience engagement for films like "Apocalypto" and "Wind River" to sales as a Ralph Lauren account executive to the editor-in-chief of a Native casino and entertainment magazine.
"The one thing that has always guided me is wanting to see Native people in the forefront," says the producer, who is also a mother of four. "I gave ["Prey"] everything I could, because I wanted to bring something back to our Comanche people."
And Myers has done just that. In addition to creating a complete historic Comanche dub of the film that used all of the actors' voices and was produced in tandem with the actual film, Myers also created an internship program for the film, which gave Indigenous people the opportunity to learn how to work as crew.
Myers knows this work won't stop with her. As board president of Silver Bullet Prods., whose mission is to empower Native youth, she has spearheaded programs that teach them all about filmmaking.
While the veteran producer remains tight-lipped about whether "Prey 2" is in the works, she does admit that she's got a lot of projects on her calendar.
And with shows including "Reservation Dogs," "Dark Winds" and the now-canceled series "Rutherford Falls" spotlighting more Natives both in front of and behind the camera, audiences might be forgiven for thinking that a Native "Renaissance" is in the works.
"I don't really think it's a renaissance because we never had this," she says. "Now we have it."
Read More About:
Source: Read Full Article