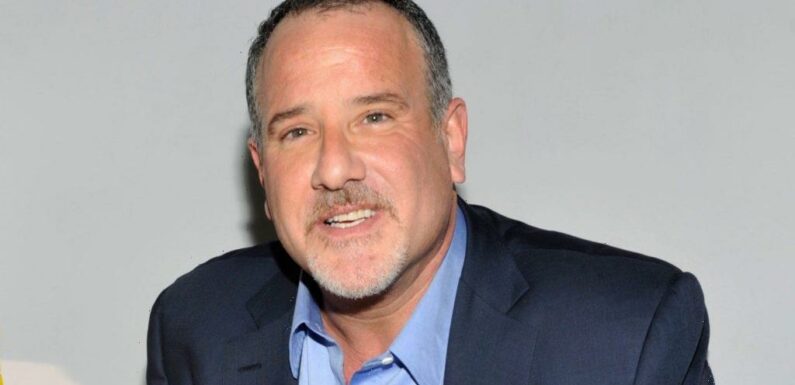 Howard Bragman — an architect of modern public relations and queer rights advocate who died last month — was celebrated by friends, family, and former clients in an emotional memorial on Sunday in Los Angeles.
A packed private park in North Hollywood adorned with string lights and a humble stage welcomed guests including Stevie Wonder, Lizzy Caplan, Melissa Rivers, Judy Garland's daughter Lorna Luft, and Bragman's musician husband Michael Maimone. Industry types in attendance included Oscar winner and "The Woman King" producer Cathy Shulman, former Entertainment Weekly editor Jess Cagle, and former "Good Morning America" hosts Amy Robach and T.J. Holmes. Bragman's brother Adam and his client Don Lemon sent video tributes honoring the late executive.
"Honestly, I'm kind of shocked that Howard has allowed me to speak without going over talking points and vetting the audience," joked Rivers, a long-time Bragman charge who said she "lost a true friend and trusted advisor." The television host and daughter of comedy legend Joan Rivers said she was "extremely fortunate to have had his guidance and love through some of the most difficult times of my life — the death of my mother, the demise of relationships, and when Kathy Griffin joined 'Fashion Police.'"
Rivers and many other speakers, including Bragman's doctor and trusted friend Gary Cohan, highlighted his fierce advocacy for the LGBTQ community. Bragman created a cottage industry in helping queer stars come out of the closet, simultaneously drawing attention to the fight for human rights. Cohan, who was overcome at several points during his remarks, recalled handing Bragman a diagnosis of sepsis and late-stage leukemia just a month ago. Cohan said he walked into an examination room at Cedars Sinai and immediately sat down, an unusual move for a physician.
"Christ, this can't be good," Cohan recalled Bragman saying. After delivering the worst possible news, Cohan said Bragman only asked if his friend was all right after such a difficult task. Equally devastating and heartfelt were remarks from Bragman's niece and actor Caplan.
"My Uncle Howard drove me absolutely nuts. This is, of course, inside how much he showed up for me in every way, big or small," she said through tears. "And how he was there, emotionally and physically, in the room with me when my own mother passed away from cancer when I was 13-years-old."
Caplan spoke about the transformative nature of his roughly year-long relationship with Maimone, saying it "unleashed" something in her uncle. "[Michael] didn't change Howard so much as he whittled away at the bluster. At the bullshit. At any artifice."
Following his diagnosis, Caplan said she was "even more grateful for the closeness that it brought, because it allowed me to be there for him for once."
Broadway producer Scott H. Mauro ("Bettlejuice") played emcee for the event, and said his most important task was keeping on schedule as "Howard cared about pacing more than anything." Luft, who knew Bragman for decades, sang a bittersweet cover of the jazz standard "I'll Be Seeing You." Wonder, who said Bragman's professional advice was invaluable, sang his favorite song "God Bless The Child." Maimone accompanied Wonder on keyboard, and also closed out the service with a cover of "Simply The Best" (in the indie style popularized by the gay romance at the heart of the series "Schitt's Creek").
In addition to his considerable show business influence, Bragman was a notorious imp. Cohan recalled getting a teetering delivery of matzo ball soup from Canter's Deli when he contracted COVID-19 over the pandemic. "You're such a drama queen, feel better soon," said a note from Bragman accompanying the order. His brother Adam also remembered fondly how boy crazy Bragman could be, even as a college freshman at the University of Michigan. He recalled getting a phone call from Howard bragging that he'd been housed in a dorm with the football team.
Photo montages were broadcast on screens around the memorial, featuring Bragman's beloved families — his blood relatives, and the many stars he collected as friends and clients over his career. His spirit was perhaps summed up best by Caplan. She remembered visiting Bragman in the hospital for the first time after he got word of the leukemia.
"He whispered in my ear, on his literal deathbed as I cried, 'Well, come on, it's shitty for your life but its great for your acting,'" she said to a big laugh from the crowd. "And when I looked at him with disbelief, he shot me this look like, 'Am I wrong?'"
I feel compelled to mention that Caplan has major Emmy buzz for her role in FX's "Fleishman Is in Trouble." This is objectively true, but if I didn't write it, Bragman would've called me immediately and demanded I put it in the story.
Read More About:
Source: Read Full Article