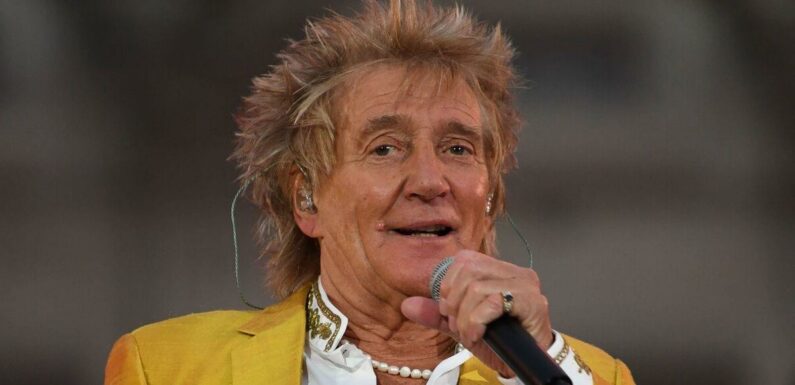 We use your sign-up to provide content in ways you've consented to and to improve our understanding of you. This may include adverts from us and 3rd parties based on our understanding. You can unsubscribe at any time. More info
Sir Rod Stewart is a British singer-songwritier with a career that spans 60 years. His name has been included on The Sunday Time's Rich List several times. Here's how he made his millions.
Rod Stewart net worth
Rod Stewart has an estimated net worth of $300million or just under £250million according to Celebrity Net Worth.
His fortune has been made from a 60-year singing career, which has seen him sell more than 120 million albums worldwide, making him one of the best-selling musicians in world history.
Early life and career
Rod, born Roderick David Stuart in London, in 1945 is the youngest of five children.
His childhood was preoccupied with hobbies like building model railways and playing football, both of which he is still passionate about.
Rod didn't start taking an interest in music until the 1960s when he learnt the harmonica, and later piano.
At the age of 15, Rod left school with the ambition of becoming a professional football player.
In 1962, Rod began busking around Leicester Square with folk singer Wizz Jones, and for the next 18 months, they took their act on the road.
But Rod's first official job as a musician was when he joined an R&B group in London called The Dimensions in October 1963 as a harmonica player and vocalist.
In the following few years, Rod was part of several different musical acts, and was becoming known by his nickname Rod The Mod due to his punk-rock alternative style and look.
Rod joined the band Faces and became the lead singer in 1969. He was also signed as a solo artist by Mercury records and began making music independently as well.
Rod's big break was with his 1971 solo Every Picture Tells a Story, which contained hits like Reason to Believe and Maggie May.
In 1975, Rod parted ways with the band Faces and moved to LA.
In 1978 he released the smash hit Do Ya Think I'm Sexy? and scored himself another number one spot in both the US and UK charts.
During his career, he has released 12 number one albums and 11 number one singles in both the U.S. and U. K.
Rod was also named number 33 in Q magazine's Top 100 Singers Of All Time.
He has also been on the Sunday Times Rich List several times.
Personal life
Rod has had a notoriously active love life, and he is the father of eight children with five different women.
His first child Sarah Street was born when Rod was 18 years old and was put up for adoption. Rod met her for the first time in 2008.
His other daughter Kimberley Stewart and son Sean Stewart were with his first wife Alana Stewart.
Rod also has a daughter named Ruby with former girlfriend Kelly Emberg.
His second marriage to Rachel Hunter saw Rod have another two children, Renee and Liam.
He became a father for the seventh time aged 60 in 2005 to son Alastair Wallace with his then-fiance Penny Lancaster. Penny and Rod then married in 2007 and had a second son, Aiden, in 2011.
Source: Read Full Article