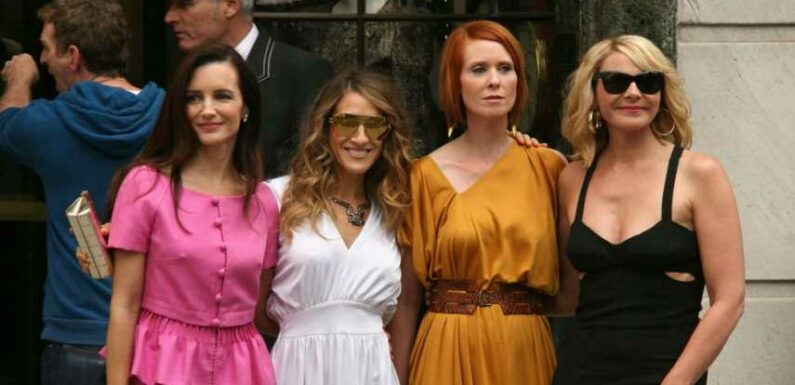 Growing up in a relatively poor household after her parent's divorce, Sarah Jessica Parker began training as a singer and dancer to help her mother financially. She landed a TV show at eight and soon started her career on Broadway. While SJP starred in supporting roles in various films, it wasn't until she was cast as the lead in the comedy-drama show Sex And The City that she received worldwide acclaim. The hilarious and heartfelt show about friendship and love became an instant hit, and Parker became the highest-paid actor on television. During the show's filming and after it ended in 2004, SJP continued actively working on projects and building her business empire.
From starring in minor roles in cult classic movies to landing lead roles in romantic comedies, Sarah Jessica Parker has continued to entertain audiences since the 1980s. Let's take a look at her highest-grossing film.
10

Escape From Planet Earth (2013)

While Sarah Jessica Parker had lent her voice to short-form animations before, Escape From Planet Earth was her first full-length animated theatrical release. According to The Guardian, the actress portrayed the role of Kira Supernova, who gets left behind by her husband in the sci-fi thriller. Made on a $40 million budget, the film was a moderate box office success and grossed $74.1 million worldwide.
9

Footloose (1984)

One of the biggest sleeper hits of Sarah Jessica Parker, Footloose only made $80 million in theaters during its release but has since become a cult classic often referenced in movies and television shows. In the musical drama starring Kevin Bacon as an aspiring dancer, Parker played the supporting role of his best friend, Rusty.

RELATED: These Are Henry Cavill's 10 Highest-Grossing Movies
8

Did You Hear About The Morgans? (2009)

A romantic comedy co-written by Parker herself, Did You Hear About The Morgans? Stars Hugh Grant in the lead and Sam Elliot in the supporting role. Parker and Grant play the roles of a successful and estranged couple on the verge of divorce who are forced to live together in witness protection. The film made $80 million on a $58 million budget.
7

The Family Stone (2005)

A comedy-drama released just around the corner from Christmas, The Family Stone garnered $92.3 million worldwide and received favorable reviews. Based on the Christmas adventures of a dysfunctional family, it stars Diane Keaton, Craig T. Nelson, Luke Wilson, and Sarah Jessica Parker, as noted by Entertainment Weekly. Parker portrayed the role of a rigid and uptight Executive from Manhattan, contrasting her usual soft roles.
6

Mars Attacks! (1996)

Acclaimed director Tim Burton's comic science fiction project, Mars Attacks! It is based on a card series game Topps. The intergalactic story saw an interaction between Earth and Mars with an A-list cast including Jack Nicholson, Glenn Close, Pierce Brosnan, Danny DeVito, Martin Short, and many more. Parker portrayed the role of Nathalie Lake, a talk show host, and the film collected $101.3 million worldwide.
5

Failure To Launch (2006)

Failure To Launch fits the comfortable, romantic comedy genre that Sarah Jessica Parker is known for, and this time she starred alongside Matthew McConaughey. The production budget was $50 million, while the film grossed $128.4 million. Playing the role of Paula, an expert who is hired to help McConaughey's character Tripp move out of the house, the film sees the characters getting entangled as the story progresses.
4

New Year's Eve (2011)

A year after his star-studded holiday-themed romantic comedy Valentine's Day hit theaters, director Gary Marshall brought a similar movie to the screen with New Year's Eve. As mentioned by Forbes, the film featured 20 A-list stars, including Halle Berry and Robert De Niro, and was produced on a $50 million budget. A feel-good movie with multiple stories coming together, it made $146 million worldwide.
3

The First Wives Club (1996)

A movie that attracted a cult following from middle-aged women, The First Wives Club stars legendary actresses Diane Keaton, Goldie Hawn, and Bette Midler as recently divorced women. Their husbands left them for younger ladies. The movie raked $181.4 million in theaters and saw Parker playing the supporting role of Shelly Stewart, the fiancée of Bette Midler's ex-husband.
2

Sex And The City 2 (2010)

The first movie's success earned an instant sequel with Sex And The City 2. The cast of Sarah Jessica Parker as Carrie, Kim Cattrall as Samantha, Kristin Davis as Charlotte, and Cynthia Nixon as Miranda returned for a fresh storyline. While critics were dissatisfied with the film, it was a box office triumph earning $294.6 million worldwide, and Parker made $20 million in salary.
1

Sex And The City (2008)

A highly anticipated feature film based on a crowd favorite television series, Sex And The City reunited the talented cast and raked $415.2 million in theatres, deemed a hit. Parker returned to her famous role of Carrie Bradshaw to showcase the events of her life with Big. The actress was paid a hefty salary for her return, making $15 million, as stated by Cosmopolitan.

Sarah Jessica Parker took on selective roles after 2010 and focused her attention on raising her family while establishing a successful business empire that is worth millions today. The actress returned to television with the Sex And The City HBO Max spinoff And Just Like That… which was released in December 2021.

READ NEXT: From Emily Blunt And John Krasinski To Kendall Jenner: Inside The $6.5 Million West Hollywood Mansion

Sources: The Guardian, Entertainment Weekly, Forbes, Cosmopolitan

Source: Read Full Article