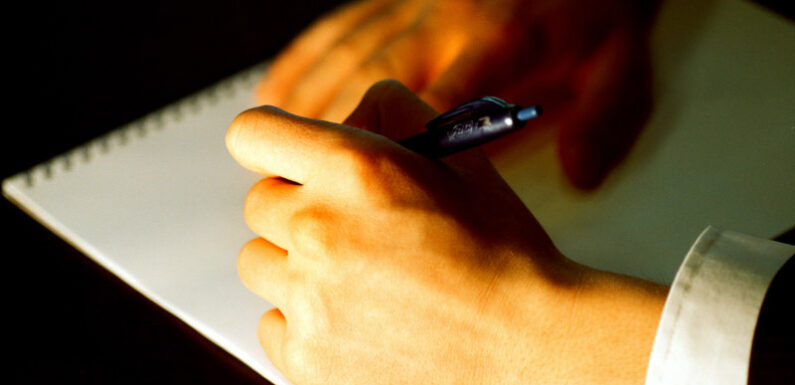 Save articles for later
Add articles to your saved list and come back to them any time.
Key points
Skills Minister Brendan O'Connor wants the new programs to overcome barriers to education, including embarrassment.
A 2017 OECD study found one in five Australian workers had low literacy or numeracy skills.
The government will fund a new assessment to be overseen by workforce agency Jobs and Skills Australia.
A new agenda to help struggling workers improve their basic skills will be launched by the federal government out of concern that 3 million Australians lack the literacy and numeracy required to gain better jobs and increase their wages.
In a blunt warning about a growing skills crisis, the government is ordering more work on the problem to help it target spending on programs assisting people to not only boost their chances in the workforce, but also improve the reading and writing they need in everyday life.
The federal government wants to focus on adult literacy and numeracy to help people get better-paying jobs.Credit: James Alcock
Skills Minister Brendan O'Connor wants the new programs to overcome barriers to education, including the shame and embarrassment some people feel when they attend courses that are meant to help them.
"As a First World nation, a wealthy nation, it's unacceptable that we have such a very high proportion of adults unable to read, write or be digitally literate," O'Connor said.
"And I think it's incumbent on all governments and others to turn that around."
Federal leaders have promised hundreds of millions of dollars to lift basic skills over the past decade as part of vocational education policies that were meant to improve the workforce and generate an economic dividend. But the government believes the problem is likely to be as great as it was six years ago.
Australians have stronger literacy, on average, than adults in many other developed economies, according to a global study by the Organisation for Economic Co-operation and Development. But the 2017 analysis found that one in five workers had low literacy or numeracy skills.
"Australia has a similar share of low-skilled adults as New Zealand, a smaller proportion than the United States, the United Kingdom and most European Mediterranean countries, and a larger share than Nordic countries, Japan, and the Netherlands," the OECD said.
The government will fund a new assessment – overseen by workforce agency Jobs and Skills Australia – to update the OECD analysis by checking on literacy, numeracy and digital skill levels, including a feasibility study into how to assess this in First Nations communities.
O'Connor emphasised that the new measures would not only seek to help people with their literacy and numeracy but with digital skills because the ability to use technology was now considered a "foundation" skill.
Adult Learning Australia chief executive Jenny Macaffer said the government study was needed to update the OECD figures showing 3 million Australians did not have the foundation skills they needed.
"We all need to learn new things as the world evolves. Technology advances, job roles change," Macaffer said.
"Without the learning and literacy skills to move with these changes, people can find themselves struggling to manage everyday tasks whether on the job or in their everyday lives. This can have devastating consequences for individuals, families and communities."
The Business Council of Australia is calling for people who missed out on sufficiently developing these skills, as well as migrants, to be given a second chance through a national guarantee that would provide free education covering a range of skill sets.
Skills Minister Brendan O'Connor wants the new programs to overcome barriers to education.Credit: Elke Meitzel
"A foundational skills guarantee should expand on existing programs to create a more demand-driven system, increasing the number of people who can engage with targeted, modular training when they need," its submission to the federal government's employment white paper says.
"This could include fully subsidised provision of approved courses up to Certificate II level, but also support a micro-credentialling approach by funding individual units within approved qualifications."
Spending on foundation skills rose by $23.6 million in the previous government's 2021 budget, mostly to increase places in the Skills for Education and Employment program.
This was separate from $481.2 million in employment services for people trying to get into the workforce. The 2019 budget included $62.4 million for foundation skills.
Federal officials told a Senate estimates hearing last November that $428.9 million had been saved on foundation skills programs between 2014 and 2018, the period immediately after Tony Abbott led the Coalition into government and announced controversial spending cuts in the May 2014 budget.
Cut through the noise of federal politics with news, views and expert analysis from Jacqueline Maley. Subscribers can sign up to our weekly Inside Politics newsletter here.
Most Viewed in Politics
From our partners
Source: Read Full Article