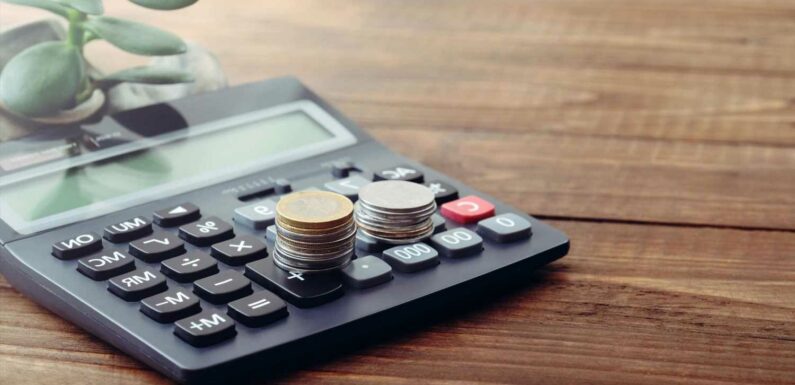 THOUSANDS of hard-up households can get up to £85 in cash to help with the cost of living.
The help is being dished out under the new round of £421million funding given by the government to the Household Support Fund.
Councils have been given a slice of the new funding on offer, which will be given out to struggling households to help them with the rising cost of bills and food.
Each council gets a different portion of funding depending on the size of the catchment area, population, and need.
The vouchers or grants on offer vary by location so you'll have to check to see what you can get and how your council will pay you.
You'll usually need to be on a low income to receive the help.
Read more in money
Full list of bill hikes coming this year – how to avoid paying more
Thousands of hard-up households can get £500 within weeks – how to get it
Bedford Borough Council is giving out £85 free cash to spend on energy and water bills as well as food.
More than 50% of the funding will go to families with children who qualify for free school meals – though many more will qualify.
The amount you will receive depends on your circumstances.
For example, pensioners entitled to 100% council tax support will get £85 while pensioners entitled to less will be given £50.
Most read in Money
National Grid to pay customers to sit in the dark today – see if you are eligible
I'm fuming after the council refused my extension – it doesn't make sense
Supermarket makes huge change to its loyalty scheme -it could help you save cash
Thousands of parents to get £120 to spend on their weekly shop – are you eligible?
Then, households entitled to 100% council tax support will get £85 while those who qualify for less will receive £50.
Applicants must be over the age of 18, have recourse to public funds, live in the area and be struggling with costs of the above.
They must also receive Housing Benefit or Council Tax Reduction but not receiving any of the following benefits:
Pension Credits
Universal Credit 
Child Tax Credits
Working Tax Credits
Income Support
Income Related Employment and Support Allowance
Income Based Jobseeker's Allowance.
The cash will be dished out to eligible families directly into their bank accounts.
Only one application per household is allowed during the lifetime of the scheme.
You'll need to be quick as the deadline to apply is February 28.
You can apply for the cash via the council's website, you'll need to use a passcode which you should have received in a letter about the scheme.
Other councils such as Runnymede in Surrey are also offering cash payments of up to £800 to residents.
While Hastings Borough Council is offering residents £250.
Make sure to keep an eye on your council's website for updates about the scheme.
Can I get help if I don't live in Bedford?
Yes – you can still get help under the Household Support Fund.
What support you can get will vary, because each council is in charge of how to spend the funding available.
Some decide to dish the help out automatically, while you'll need to apply in other cases.
Some councils choose to distribute funding in the form of vouchers, while others give out cash payments.
To get more information on what support is available, and how to get it, you'll need to contact your local council.
You can find yours using the gov.uk council checker tool.
What can I get?
Councils decide how to distribute their funding.
But in the last round of funding, you could get up to £250 in free cash support from some councils – like Rother in Sussex.
For example, thousands of residents in Luton are due electronic vouchers to help pay for food and other household essentials.
North Yorkshire council is giving out £325 help for struggling households.
Check your local council to see what it's offering.
What help can I get if I'm struggling?
Millions of households started receiving a £400 energy bill discount from October 1.
Households will have already received a £66 energy bill discount in October, November and £67 in December.
There will also be a payment worth £67 in January, February and March.
Between November 2022 and March 2023, a £300 one-off "Pensioner Cost of Living Payment" is being paid out to eight million households.
It is being given to those who already get the winter fuel payment – which is worth between £100 and £300 for those over state pension age.
Read More on The Sun
Major update to Netflix with new rule change to impact viewers
Doctors told me my baby would weigh 9lbs at birth, but they were way off
Millions of households have also started to get the £150 Warm Home Discount between December 2022 and March 2023.
Check out more energy bill help you can claim, worth as much as £3,435 a year.
Do you have a money problem that needs sorting? Get in touch by emailing [email protected]
Source: Read Full Article