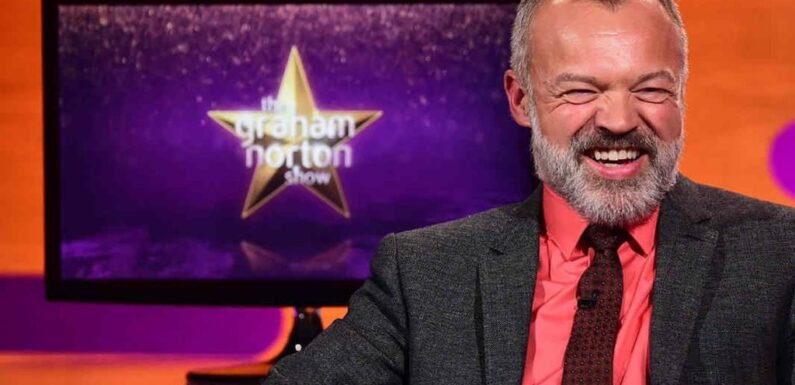 EXCLUSIVE: UK management agency YMU is set to make up to 10% of staff redundant following a company review. At the same time, key lender Permira Credit will become its majority shareholder as part of the restructure, we can reveal.
Staff have been informed of the plans internally in the past hour. We hear headcount will be reduced by around 8-10% — up to 35 of YMU's 350 employees — and the redundancy process will begin in September. This comes after an independent review of the business by AlixPartners was undertaken to assess routes to a firmer financial footing following a testing post-pandemic period.
Related Stories
Breaking News
Ant & Dec Rebooting Children's Classic 'Byker Grove' With 'The Late Late Show' Indie Fulwell 73
Breaking News
Graham Norton To Host 'Wheel Of Fortune' Revival On ITV
Specialist credit investor Permira Credit, which has been a major lender to YMU, is planning to make what's thought to be a sizeable investment in the company, and the agency's leadership team will also equity partners as part of the agreement. YMU's clients include British presenting duo Ant and Dec, Graham Norton, Emily Ratajkowski and Paris Hilton.
Filings show YMU had debts of around £70M ($87.7M) that were primarily owed to Permira and Lloyds Banking Group. The agency has seen profits drop since the pandemic and has been battling with global economic headwinds that have seen numerous entertainment and media business cut costs and staff this year.
The restructuring is set to result in a decent reduction in YMU's net debt, with Permira's cash injection thought to be significant. YMU wants to expand significantly in the U.S. and Permira's investment will in part go towards that, while management see the refinancing as an opportunity to refocus on current and future clients.
Rumors about YMU's future has been swirling over recent months. Global MD Holly Bott, who represents the likes of Claudia Winkleman, resigned a few weeks back — though she will remain until the end of the year — and rumors of an imminent changes have been rumbling this week at the Edinburgh TV Festival.
Today's developments come after a Sky News report earlier this year revealed Permira Credit and Lloyds Banking Group had called in AlixPartners to undertake an independent review of the company. Both were owed significant debts that were due in on or after 2025, according to Companies House filings.
Following news of the financial restructuring, specialist credit investor Permira will be the majority owner, with the debt down sharply.
YMU was previously owned by private equity firm Trilantic Europe, an Italy-based company that has investments in Kantar Public, Clarion Events, T-Mobile and the Pacha nightclub organization. Trilantic acquired a majority stake in YMU, which was then known as James Grant Group, in 2018. James Grant was rebranded, initially as YM&U, and went on to buy companies such as drama agency Troika.
YMU currently has operations in the UK and U.S. and eight divisions, giving it clients in TV, music and the influencer realm. Clients include Got Talent star Simon Cowell, British presenters Ant and Dec (real names Anthony McPartlin and Declan Donnelly) and rising comedy star Amelia Dimoldenberg. It also represents Paris Hilton's music career.
Earlier this year, YMU cut ties with former This Morning presenter Schofield after it emerged he had lied about an affair with a young man who had worked on the ITV daytime show.
YMU also used represented Schofield's former GMB colleague Holly Willoughby, but she left in July 2022 and is reported to have made around £1M ($1.3M) after settling a dispute about her future earnings out of court.
Linda Yaccarino, the CEO of Elon Musk's X, was named Chair of the YMU Group board in February.
Must Read Stories
California Companies Still Required To Mask Up During Outbreaks; L.A. Cases Surge By 35%
ITV & All3Media: Deal Not Dead Yet For 'The Traitors' Producer
YMU Cutting Up To 10% Of Staff As Permira Credit Takes Control Of UK Firm
'Rustin' Give Civil Rights Leader His Due; Domingo Stars, Obamas Among EPs
Read More About:
Source: Read Full Article