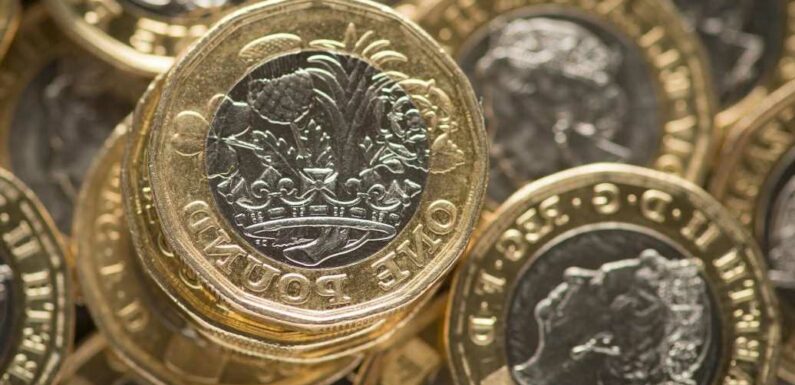 THE UK economy grew by 0.1% in the month to November, new figures reveal.
The unexpected growth raises hopes that a recession could be shallower, according to the Office for National Statistics (ONS).
However, it said that in the three months to November, gross domestic product (GDP) fell by 0.3%.
GDP measures the value of goods and services produced in the UK.
It also estimates the size of and growth in the economy.
Analysts had predicted the economy would shrink by 0.3% for November.
READ MORE IN MONEY
How to apply for a mortgage and boost your chances of getting accepted
Bank of England raises interest to highest level in 14 years
ONS director of economic statistics Darren Morgan said the economy grew a little in November, with pubs and bars doing well as football fans went out to watch World Cup games.
It nevertheless represented a slowdown in growth after GDP increased by 0.5% in October.
Mr Morgan said: "Over the last three months, however, the economy still shrank – mainly due to the impact of the extra bank holiday for the funeral of Her Majesty Queen Elizabeth in September."
The services sector grew by 0.2% in November 2022 and was the main driver of the growth in GDP. 
Most read in Money
Brits could qualify for PIP if they have one of 24conditions- are you one?
Shoppers rush to buy Tesco gadget that keeps you warm and won't add to bills
We'll retire when we're 40 & our kids will NEVER have to work – here's how
I was a EuroMillions winner for 10 minutes… then my world came crashing down
Chancellor Jeremy Hunt said the government intends to stick to its plan to "get the economy growing again".
He said: "We have a clear plan to halve inflation this year – an insidious hidden tax which has led to hikes in interest rates and mortgage costs, holding back growth here and around the world."
What is a recession?
A country is in recession if there's two consecutive quarters of Gross Domestic Product (GDP) falling.
The year is split into four quarters.
A measure of whether an economy is growing or shrinking is based on something called Gross Domestic Product (GDP).
In the UK this is the value of all the goods and services added up in pounds.
Recessions are bad news, because they normally lead to job losses and wages stalling.
This then means the government gets less tax, which could mean cuts to services and benefits, or that tax rates go up.
The UK last went into recession in 2020 after the coronavirus pandemic hit, shutting down large parts of the economy.
What does it mean for your finances?
Today's figures reduce the risk of a deep recession – which is defined as two quarters of shrinking GDP in a row.
Experts have previously warned that the nation could be heading towards a recession as a cost of living crisis cripples millions.
Energy bills, fuel and food bills have soared, leaving households facing tough decisions between paying for heating or eating.
Rising prices have been driven by soaring inflation which has now hit 10.7% – a 40-year high.
Alice Haine, personal finance analyst at Bestinvest, said that while today's figures are welcomed, households should still be cautious.
She added: "Energy prices are still far higher than historic norms and with the shortage of workers affecting more than a quarter of UK businesses, due to large numbers of people becoming economically inactive– there are still plenty of challenges ahead. 
"A slowing economy is never good news for household finances as it signals that companies are making less money and cutting investment – something that could see salaries fall and unemployment rise. "
How to protect your finances
If you're worried about your finances, there are steps you can take to try and keep your cash safe.
Go through all your bank statements and accounts so you know exactly where your money is going each month.
Of course, there are bills that you can't avoid paying – but that doesn't mean you can't cut back in other ways.
For example, you could save money by moving to a cheaper mobile phone tariff or axing subscriptions you don't need.
When money is tight, it can be tempting to ignore debts – but this will only make your financial situation worse.
Stay on top of what you owe and always repay priority debts.
There are also plenty of organisations where you can seek debt advice for free.
These include:
National Debtline – 0808 808 4000
Step Change – 0800 138 1111
Citizens Advice – 0808 800 9060
You should also check what benefits you are eligible for.
Entitledto's free calculator works out whether you qualify for various benefits, tax credits and Universal Credit.
If you don't want to register, consumer group MoneySavingExpert.com and charity StepChange both have benefits tools powered by Entitledto's data that let you save your results without logging in.
There is also emergency funding available for struggling households, which is dished out by local councils.
The Household Support Fund is designed to help those in most need with payments towards the rising cost of food, energy, and water bills.
Help available varies, but you could get free cash, food vouchers, and help for bills like rent and energy.
Read More on The Sun
Video of man jumping in leaves is 'scariest' doctor has seen
I'm plus-size & the Poundland seamless sets are better quality than Primark
You could also get similar help from your council under the welfare assistance scheme.
There was a spike in grants dished out over the Covid crisis, with the number of councils handing out grants soaring by 210% in some places, a Sun investigation found.
Do you have a money problem that needs sorting? Get in touch by emailing [email protected]
Source: Read Full Article