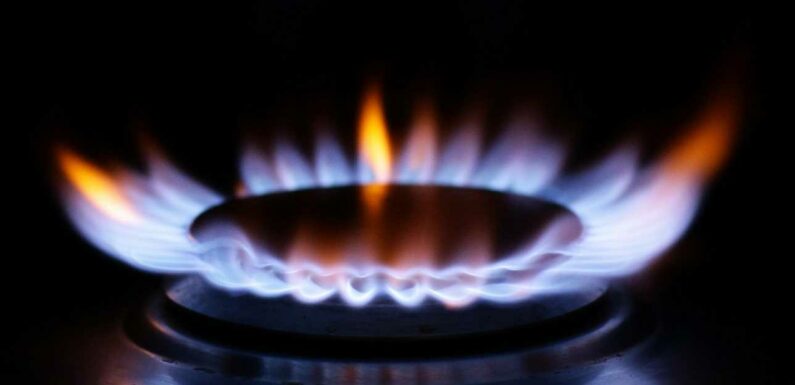 ENERGY bills are about to rocket this winter and an energy price cap has been put in place for October.
Liz Truss has set a price cap of £2,500 for the next two years under her Energy Price Guarantee- but what does that mean for pre-payment meter customers?
Ms Truss froze energy bills at £2,500 last week for two years under her cost of living support package.
It means households will save £1,000 after the original price cap was set for £3,549.
However, the cap is just on what firms can charge customers. Bills could still be higher, based on energy usage.
Around 4.3million UK consumers use a pre-payment meter for their energy bills, according to Uswitch.
READ MORE IN ENERGY BILLS
Warning for millions of hard-up households to claim free cash grants NOW
How one million Shell Energy customers will be paid £400 energy bill rebate
This involves paying for your gas and electricity use before you use it by topping up a meter at a shop or online.
They are often installed in homes that have fallen into debt or by landlords in some rental properties.
A pay as your go meter is not as good value as having a credit meter, but some people find it helps them plan their spending and avoid surprise bills.
Consumers who use a prepayment meter miss out on the best fixed rate tariffs, so it is often more expensive.
Most read in Money
Aldi joins Primark and Sainsbury's in closing for Queen's funeral- full list
We test the best kettles – the winner could help cut your electricity bill
Poundland and B&Q to close all stores for Queen's funeral
Primark to close ALL shops for Queen's funeral as big supermarkets also shut
Naturally, many prepayment meter customers are concerned about how this new price cap affects them.
What will happen to pre-payment energy bill prices?
The price cap may be lowered, but your bills could still be high if you use a lot of energy.
Altogether, an estimated 300,000 households on prepayment meters face having debts deducted when they top up – instead of the cash going towards vital heating and lighting.
New figures reveal that many are already struggling to get by on prepayment meters.
It comes as the Sun called for a temporary ban on moving customers onto these meters.
If you're in debt and on a prepayment meter, the amount you owe can be deducted when you next top up.
How much of the top up goes towards paying off the debt depends on your energy company – but can be up to 100% in some cases.
That leaves people with less money to spend on their current energy needs including heating and lighting.
All the major energy companies including British Gas, Eon, EDF and Scottish Power can take up to 100% off a top up to cover electricity debts.
For example, if your agreed weekly debt repayment amount of £10 for electric and you top up £10, the firms will put the full amount towards your debt and leave you nothing for current usage.
The exact proportion of a top up that goes on paying back debts will depend on how much a customer has agreed to repay and how much they are topping up.
When it comes to gas debts, the maximum deduction is 90% for British Gas prepayment customers.
Eon, EDF, Octopus, Ovo and Scottish Power deduct up to 70%, while the maximum deducted by Bulb is 30%.
But now the price cap has come into place, experts warn it could get worse – the  Ovo Energy boss said that pre-payment energy meter customers face topping up £15 every two days.
In effect, that could see bills quadruple.
What should I do if I can't afford my debt repayments?
Ofgem, which regulates the industry, has clear rules that energy firms have to follow if you can't afford your debt repayment.
Speaking to your energy supplier should be your first port of call if you're struggling with your payments.
Suppliers must work with you to agree on payment plans you can afford.
If you're already on a debt repayment plan and can't afford it anymore, you are entitled to bring this up with your supplier and review it.
If you don't know who your supplier is, you can find out here.
You can ask your energy supplier for:
A review of your payments and debt repayments
A payment breaks or temporary reduction
More time to pay
Access to hardship funds
There's also a one-off fuel voucher from your energy supplier if you're on a prepayment metre.
What happens if your pre-pay supplier goes bust?
If your energy supplier goes bust, you shouldn't panic as your electricity and gas will not be switched off.
You will not lose any money you have already topped up with.
Instead, the energy industry regulator Ofgem will find a replacement supplier for you.
Justina Miltienyte, energy policy expert at Uswitch, said: "If you are on a prepayment meter and your supplier goes bust, don't worry, you will still be able to top up and your credit will be protected.
"The new supplier would get in touch to let you know of any changes in payment arrangements."
Experts like Martin Lewis' MoneySavingExpert are advising customers not to rush to switch.
Instead consumers are advised to "simply sit tight and wait to be contacted by a new supplier".
But it is recommended that you take a meter reading ready for when your new supplier contacts you.
Other charities also recommend keeping old energy bills and waiting until your new supplier is appointed before cancelling any direct debits.
Citizens Advice has called for the government to guarantee that no one will lose access to the Warm Home Discount when they move supplier.
The charity also said customers in debt to failed suppliers should continue to have access to affordable repayment plans.
What help can you get with your energy bills?
Charities such as StepChange, Citizens Advice and Turn2Us can help people struggling financially.
All four and a half million prepayment meter customers are also eligible for the £400 energy bills discount this winter.
The discount will be paid in six instalments from October. Two worth £66 and four worth £67.
Those on smart prepayment meters won't need to do anything and the discount will be automatically credited to your meter each month.
However, those on older traditional prepayment meters won't be able to receive the discount directly.
Read More on The Sun
We painted our house with a Union Jack and now turned it black for the Queen
Thousands of mourners queue through the night to see Queen lying in state
In February, the government announced it would be offering a council tax rebate to combat rising energy bills.
And there is also a £150 disability cost of living payment due on 20 September – it will be automatic to those who qualify and exempt from tax.
Source: Read Full Article