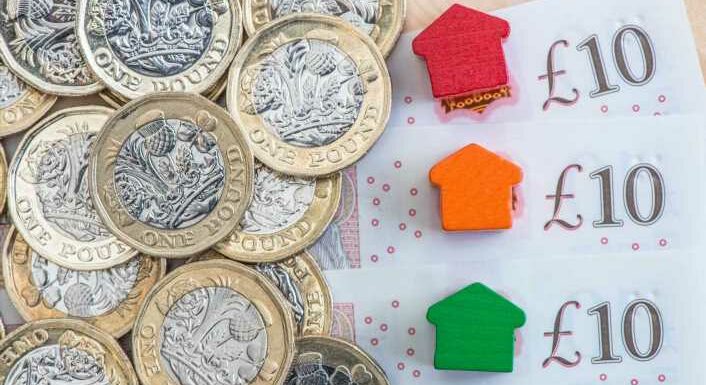 LOW income households can claim free cash via the government's Household Support Fund (HSF).
The scheme is provided by the Department for Work and Pensions and has been created to help support vulnerable households throughout England.
But what is it, and how do you apply for the help? We explain all you need to know.
What is the Household Support Fund?
The Household Support Fund was launched in October 2021 to help Brits pay their way through winter amid a cost of living crisis.
Councils up and down the country got a slice of the £500million funding available to dish out to Brits in need.
The help you can get varies depending on who your local council is, as well as your personal situation.
READ MORE IN MONEY
Thousands can get £70 free supermarket vouchers this Christmas – how to claim
How to get £60 of free supermarket vouchers for food and essentials
But you may be able to get free cash and vouchers to help pay for things like heating your home or to cover costs of your weekly grocery shop.
If an applicant is already receiving benefits, these will not be affected by the HSF.
And, you do not need to be getting benefits to receive vouchers or funds from the HSF.
Every council will provide the means they feel best suits their area, and not everywhere has re-launched the scheme following its last application round on March 31.
Most read in Money
Major change to Sainsbury's Nectar card as supermarket takes on rival
Millions on Universal Credit and benefits to get payment boost from today
Millions to get up to £970 boost from today – see if you're affected
Inside UK's 'most expensive bungalow' which is now £13.5m 'death trap'
Check with your local council to find out what support is available and the eligibility criteria.
In North Yorkshire thousands of locals received electronic supermarket vouchers worth up to £325 and the council have stated they will be delivering a fourth phase of help later this year.
Buckinghamshire Council have also extended their support after receiving £4.8million for April 1, 2023 to March 31, 2024.
Residents in North Norfolk District Council are also set to see a fourth round of the HSF from April 1, 2023 to March 31, 2024 but details are still being finalised.
Those needing help in Shropshire have also been granted a fourth round of HSF funds from April 1, 2023 and details are yet to be confirmed.
How do you apply?
To get the help, you'll need to check with your local council – as local authorities are in charge of distributing the funding.
To find your local council, use the gov.uk council finder tool.
Once you've found your council, there should be information on how to apply for the funding on its website.
Each council will have a different application process – so exact details on how to apply will vary depending on where you live.
That means that the eligibility requirements to access the fund could also vary – it's best to check with your local council for more details.
Read More on The Sun
Urgent warning for 150,000 grandparents missing out on £6,875 pension boost
Parents are scrambling to get their hands on kids' Croc dupes from Home Bargains
Some councils won't require you to apply for the help and they'll contact you about it instead if you qualify.
If there's no information on your council's website, then its best to ring them up and ask for more information.
Source: Read Full Article