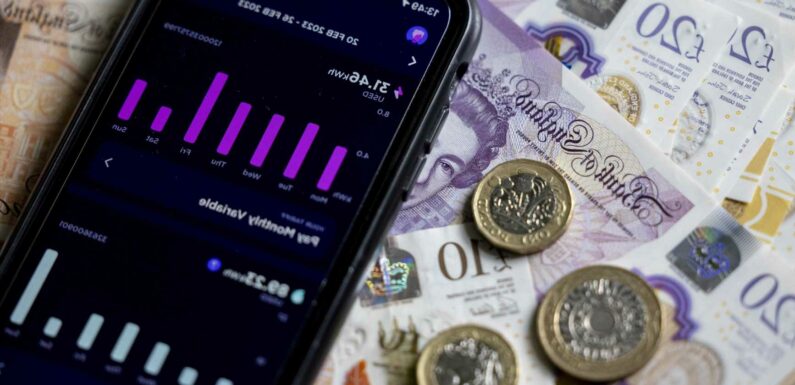 MILLIONS of households are in the process of receiving a £400 energy rebate – we reveal when payments stop.
In July last year, the government announced all households with a domestic electricity meter or direct relationship with their provider would receive a discount on their energy bills.
In most cases, the discount is applied automatically by energy firms so customers don't have to do anything.
Those on traditional prepayment meters are having to redeem vouchers sent to them via email, text and post.
The £400 payment has been split into six instalments which started being made in October.
But when do the payments stop? We reveal all.
Read more in Money
B&M launches massive 75% off everything in closing down sale
Huge building and DIY brand closes 19 branches and axes 400 jobs
When does the energy rebate stop?
The six instalments of the £400 energy rebate are worth different amounts.
The first two, made in October and November, were worth £66. The following four are worth £67.
One was made in December and another two in January and February.
The final payment worth £67 is set to be made this month.
Most read in Money
Big card shop to shut more stores this month after closures last year
Our neighbour built eyesore extension that we hate…now they could keep it
I worked in Wetherspoons for 5 years – here's the dishes you should avoid
Iconic dessert making a comeback in cost of living crisis – it only costs £2
The end of the £400 rebate comes with energy bills set to rise from April after the government extended the energy price guarantee.
The average household will see their energy bills go from £2,500 a year to £3,000 a year.
But families are still saving money compared to what they would have if the government had not stepped in.
Martin Lewis' MoneySavingExpert.com has unveiled a new calculator that can give you an estimation of what your bills might go up to from next month.
What other support can I get?
If you're nervous about your bills going up from April, there's help on offer.
The government has announced a second batch of cost of living payments that will be paid to millions of households.
This includes a £900 payment for millions on certain means-tested benefits.
Plus, a one-off £300 payment will be made to pensioners in Winter 2023/24.
It's not yet known who will qualify for these payments but you qualified for the last payment if:
You were born on or before September 25, 1956
You lived in the UK for at least one day during the week of 19 to 25 September 2022 in what is known as the "qualifying week"
Those with disabilities will get a £150 payment this summer too.
The exact eligibility criteria for getting the payment has not been revealed yet though.
On top of this, plenty of energy companies offer customers grants if they are struggling to make payments.
This includes British Gas, Scottish Power, Ovo, E.ON, EDF and Bulb Energy.
It's worth contacting your provider to see what help you might be able to get.
If you are on a prepayment meter and struggling to top up, you can also get fuel vouchers from your local council.
Read More on The Sun
I'm a supermarket expert & there's 7 types of customers we hate – don't fall foul
I decided to get chin fat dissolving injections – but I look like Peter Griffin
In most cases, you can then redeem them at PayPoints or a Post Office signed up to Payzone.
If you don't know who your local council is, you can use the government's locator tool found on its website.
Source: Read Full Article