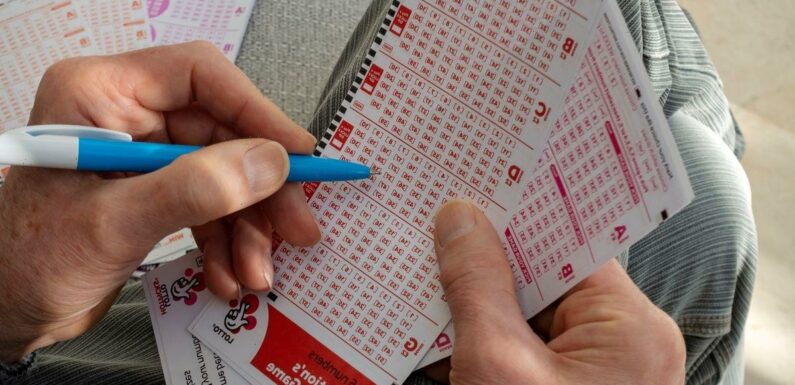 At one point or another most people dream of winning the lottery that could transform their lives forever.
But for the majority, hitting the jackpot is just that – a dream.
However, it might be more realistic to score the winning numbers after all as a lottery expert has revealed the ways that you could increase your chances of securing the big prize.
READ MORE: Student who used TikTok to make side hustle a business now earning six figures
So, it's not all down to luck then?
Well, according to gaming expert Francisc Csiki from online casino comparison service CasinoAlpha, there are a few things that can improve your chances.
And a lot of it is about what lottery you choose to enter.
While many will pay their piece to enter bigger draws, Francisc said that you should aim for lotteries that are played more regularly.
The expert shared: "For your best chances of success, the People's Postcode draw is the go-to game.
"Participants can play in daily, biweekly, and monthly draws, with jackpots of £1,000, £30,000, and £7.9 million. The daily draw awards the money to one winner in 20 postcodes, and the Saturday and Sunday draws provide the award to a player in one postcode.
"The monthly draw money is spread among one postcode area's participants."
Although, if you want to win big money then the EuroMillions is the best choice – but picking the winning numbers is more "unlikely".
"EuroMillions provides the biggest jackpot, but choosing the winning numbers is unlikely," Francisc noted.
"This is generally the case for all options: a high maximum prize is counter-balanced by low odds. For the EuroMillions, for example, there is a 1 in 139,838,160 chance of winning the jackpot but a one in 13 chance of winning any amount of payout."
If you've got your eyes on the millions of pounds jackpot then the expert has shared what digits you should go for.
Surprisingly, he urged people to stay away from special dates.
"The argument is simple", Francisc said.
"While you may think these numbers to be very personal to you, there is a big chance that you share your lucky numbers with thousands of other players.
"Additionally, lucky numbers, dates of birth or other such combinations usually cover a small range of possibilities.
"You are essentially lowering your likelihood of getting the right match alone."
In order to avoid making your range small by choosing numbers that correlate to birthdays, Francisc revealed that picking double digits higher than 31 is a good idea. This is because 32 and above will not be included with the special birthday dates.
Even better, there are two numbers that are allegedly more likely to come up in a lottery draw. The gaming expert said that according to Arin Zargarian's 2020 paper on the statistical analysis of Powerball winning numbers, that two most frequent were 21 and 23.
American visiting UK baffled by item in hotel room – and Brits can't stop laughing

Dirty-minded Brits left giggling as ice block defrosts into a 'c*ck ice'

'We are IVF twins and our mum still has eggs frozen – we could birth our siblings'

Couple who may have same dad do DNA test – and won't put relationship 'on hold'

For more lifestyle stories, sign up to the free Hot Topics newsletter here
Source: Read Full Article