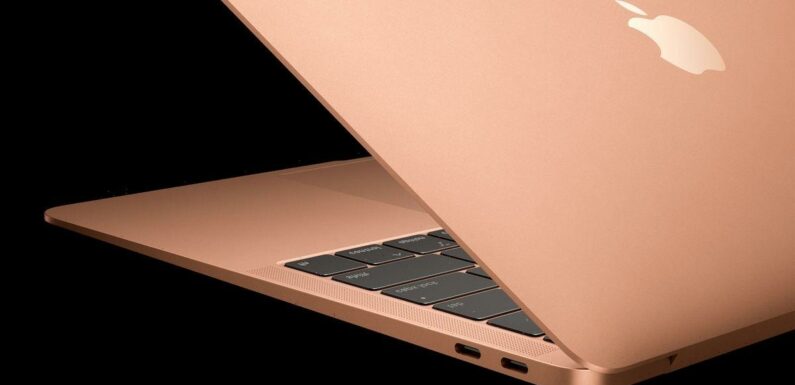 Apple has a reputation for many things: high-quality, long-lasting gadgets and a history of innovative design.
One thing the tech giant isn't known for, however, is low prices.
Luckily, a new Amazon Black Friday deal has just popped up which brings one of Apple's top laptops down under £1000 in a rare discount.
READ NEXT: Incredible £99 Black Friday laptop deal sees 85% off Dell computers on eBay
Right now you can nab a 13" 2020 Apple MacBook Air for just £819.99 on Amazon, down from £999. That's a price cut of almost 20% on a powerful, lightweight laptop. Newer models of the MacBook Air can cost as much as £1400, so it's a steal at this price.
The model in question features Apple's powerful M1 chip, as well as a gorgeous 13" Retina display, touch ID, a FaceTime HD camera, and 256GB hard-drive.
It also boasts Apple's 'all-day battery life' with up to 18 hours of power.
The 8-core CPU can more than handle resource-hungry apps, from Garageband to Premiere Pro, as well as a range of games.
The only downside is that it comes in Rose Gold, so if you're not a fan of the pink-gold colour, you might have to fork out a little bit more for a different colour scheme.
Humans will live on the Moon full-time within the decade, says NASA official
If you're after something a little bit cheaper, eBay is a fantastic place to shop for new and refurbished laptops this Black Friday.
One retailer is even selling a series of budget Dell laptops for under £100 if you use a special discount code.
These ex-work laptops can be fully customised in terms of spec and even specially spraypainted a colour of your choice.
READ MORE:
Inside downfall of 'careless' crypto billionaire who lost 94% of £14bn fortune in a day
Cyberpunk 2077 on sale for less than £20 in bumper Black Friday Playstation deal
Rectangular Jetsons-style 'bubble' scooter could be the future but has one fatal flaw
Microsoft and Nvidia plan to build one of the world's most powerful AI supercomputers
'There are probably dinosaur bones on the Moon' claim scientists in shock revelation
Source: Read Full Article