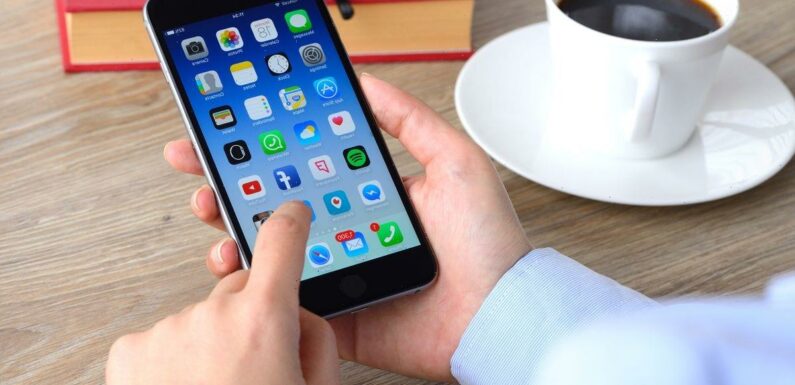 With a screen size of over 6.7 inches, top-end iPhones undoubtedly have impressive displays.
While these mega screens offer pixel-perfect browsing, scrolling and watching to iPhone users, they can be a nightmare for those with small hands or stubby fingers.
Even people with regular-sized digits often struggle to reach the top of the screen when they're typing one-handed or with their thumbs.
READ NEXT: Your iPhone keeps a secret diary of everywhere you've been – our guide to deleting it
Fortunately, Apple have included a little-known hack that enables you to take back full control of your oversized iPhone screen.
The feature is called Reachability, and it can be used to lower the top half of the screen so that you can take control of everything using only your thumb—rather than having to type everything with two hands like some kind of boomer.
How to use Reachability on iPhone
Like many other iPhone hacks, all you have to do to access Reachability is head to the Settings app.
Tap the 'Settings' icon on the iOS home screen, then go to Accessibility > Touch.
iPhone 'invisible ink' hack lets you send hidden messages to your contacts
Here you should be able to see the Reachability option. Once you've switched it on, you can then use gesture controls on any iPhone app to activate it.
If you're an iPhone with FaceID, i.e. a newer model, all you do is swipe downwards on the bottom edge of the screen to turn the feature on.
Or, if you're an older iPhone that still has a Home button, you just have to lightly double tap this and Reachability will be activated.
READ MORE:
Apple AirTag is now on sale for £29 and could save you hundreds in lost luggage
18000 Amazon workers to be sacked as company announces huge wave of redundancies
Hidden iPhone feature promises to help you sleep but only if you like white noise
The iPod is back thanks to app that turns your phone into classic Apple gadget
BMW reveals incredible colour-changing electric car that could make police jobs hell
Source: Read Full Article