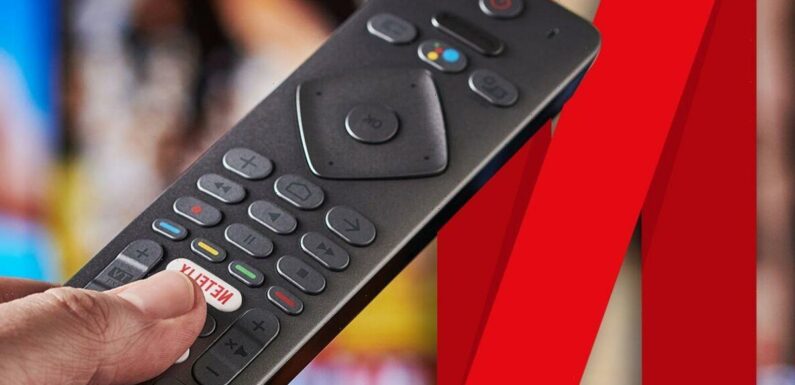 We use your sign-up to provide content in ways you've consented to and to improve our understanding of you. This may include adverts from us and 3rd parties based on our understanding. You can unsubscribe at any time. More info
It's been rumoured for months but Netflix has just confirmed that millions of users will now have to pay more to continue streaming TV and binging on box sets. The extra fees will hit those currently sharing passwords with friends and family with Netflix desperately trying to end this popular practice in a bid to boost its bank balance.
It's thought that over 100 million people across the world are currently accessing Netflix without paying a fee and it's something the streaming firm is clearly keen to stop. A trial of this new sharing block had been restricted to parts of South America but, from this week, it will now affect users in areas including Canada, New Zealand, Portugal and Spain.
Once enforced, anyone currently piggybacking on a friend or family member's account will need to pay and it's not exactly cheap.
In fact, those living in Spain will find an extra €5.99 is taken from their account to add another person to their account. It's worth noting that the new fees only affect people not living in a household so a family can still watch in multiple rooms and devices without being charged anything more.
Agent Elvis: Official Netflix trailer with Matthew McConaughey
Here are all the new fees starting this month.
Netflix Members on Standard or Premium plans in many countries (including Canada, New Zealand, Portugal and Spain) can add an extra member sub-account for up to two people they don't live with — each with a profile, personalized recommendations, login and password — for an extra CAD$7.99 a month per person in Canada, NZD$7.99 in New Zealand, Euro 3.99 in Portugal, and Euro 5.99 in Spain.
It's unclear if and when this update will roll out to other areas such as the UK but the change seems pretty inevitable.
Speaking about the new password-sharing block, Netflix said: "We've always made it easy for people who live together to share their Netflix account with features like profiles and multiple streams. While these have been hugely popular, they've also created confusion about when and how you can share Netflix. Today, over 100 million households are sharing accounts — impacting our ability to invest in great new TV and films.
"So over the last year, we've been exploring different approaches to address this issue in Latin America, and we're now ready to roll them out more broadly in the coming months, starting today in Canada, New Zealand, Portugal and Spain."
Source: Read Full Article