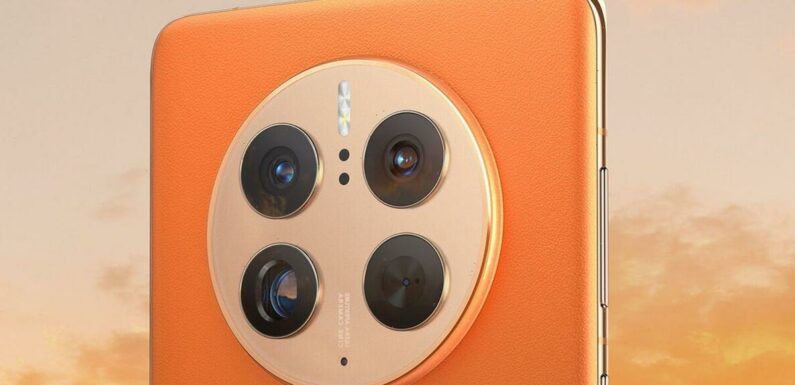 We use your sign-up to provide content in ways you've consented to and to improve our understanding of you. This may include adverts from us and 3rd parties based on our understanding. You can unsubscribe at any time. More info
One of Samsung's biggest rivals is making a comeback with the launch of a brand-new and feature-packed smartphone. Huawei was once leading the pack when it came to sales of its devices but things took a dramatic turn back in 2019 when the company was banned from using any of Google's apps or services.
That meant no Google Play Store, Gmail, Chrome or Google Maps could be installed on any of its upcoming phones.
Ever since that fateful decision was made, Huawei has been pretty quiet with only a small number of new call makers being released in areas such as the UK.
However, that might all be about to change with the Chinese firm now announcing the release of its new Mate 50 Pro.
This premium device goes on sale today and it looks pretty impressive with this phone getting a pin-sharp 6.7-inch OLED screen that features a speedy 120Hz refresh rate for siky-smooth scrolling.
There's also a larger battery that can be refilled at a rapid rate thanks to 66W charging and the device includes drop-resistant glass which should help it survive being dropped on the floor.
Budding photographers will be pleased to see a quad-lens camera on the rear case which Huawei promises will snap stunning images no matter how bad your photography skills are.
That's all thanks to clever AI which tweaks the settings as images are snapped plus the inclusion of a cutting-edge Ultra Aperture Camera. This has 10-levels of adjustments which make sure the aperture is set automatically for perfect picture.
Other extras coming to the camera include an impressive Night Mode along with a zoom and macro mode for pin-sharp close-ups.
So that's all the good news about the new Mate 50 Pro but there are some things that owners definitely need to be aware of.
As we mentioned earlier, like all new Huawei phones, the Mate 50 Pro has no access to any of Google's services such as the App Store, Gmail or Chrome.
Then there's the problem with 5G. Although this device does come packed with a speedy Qualcomm Snapdgragon 8+ Gen 1 processor it's only got 4G connectivity which means it can't access the very latest and best speeds when away from fixed-line broadband.
Finally, we need to talk about the price as the Mate 50 Pro is very expensive with the phone starting from a hefty £1,199. That's a lot more expensive than the new Google Pixel 7 Pro and Samsung's Galaxy S22.
If that hasn't put you off, the Mate 50 Pro is out this week with Huawei offering free earbuds when you buy it.
Source: Read Full Article