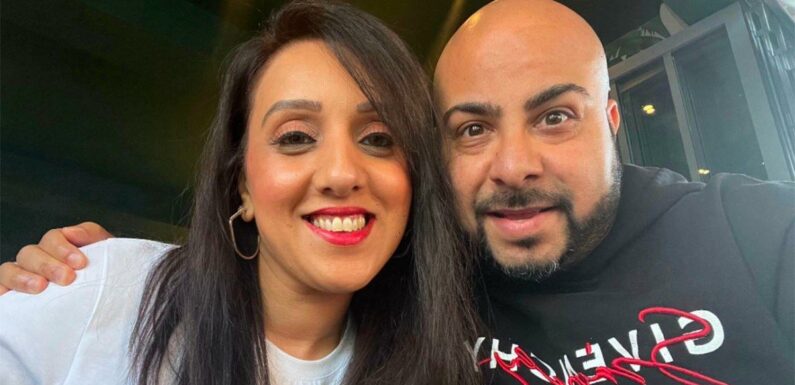 A dad-of-two who swapped his kids' pocket money for phone data says 'we've never seen them so motivated to unstack the dishwasher'.
Jit and Sophie Jagatia from Cheshire said they began giving their son Jay and daughter Ananya phone data instead of pocket money in 2021.
Apparently the move has been a fantastic motivator for the kids, who have never done so many chores or performed so well at school.
READ NEXT: Pocket money a dying tradition as parents 'pay' kids with screen time and sweet treats
Jit, an IT consultant, said: "The kids are often on their phones when they're out and about, and we realised data top ups were more important to them than pocket money."
Jit and Sophie, who works for the NHS, give their kids around 3GB of data per week if they complete all of their chores, and additional data if they do well at school.
Jit said: "Jay recently came first in his year at maths, and Ananya was appointed to the school council. We were really proud so we gave them each a whole 30GB of data for the month – a massive amount – and they were delighted with it.
Jit and Sophie use their family EE account to allocate data to different members of the family and keep track of usage.
AI can now make its own music – and it could put Ed Sheeran out of a job
Jit added: "They mostly use their data to watch YouTube videos, stay in touch with their friends and check social media. They wouldn't get through all that data, but it gives them a bigger sense of achievement."
According to research by EE, one in four parents use data as a reward for their children. Apparently, washing the car is considered the most valuable 'chore for data' and can net kids 173mb of data, which amounts to about 10 minutes of TikTok videos.
Sharon Meadows, Director of Broadband and Mobile at EE, said: "Parents know how much children love their data – and how they hate to run out. Our research confirms that pocket money is no longer king, with more than a quarter of parents already sharing data as a reward for chores."
READ MORE:
Evil Putin pledges to deploy terrifying Satan nuke that could hit UK within 6 minutes
Apple fans surprised at 'inspiring' real meaning behind the 'i' in iPhone
Japanese scientists' 'insect death ray' can zap cockroaches with powerful laser beams
'Superhuman AI could kill everyone' and is as dangerous as nukes, MPs warned
Russia shows off autonomous 'killer robot' designed to eliminate 'Western enemies'
Source: Read Full Article