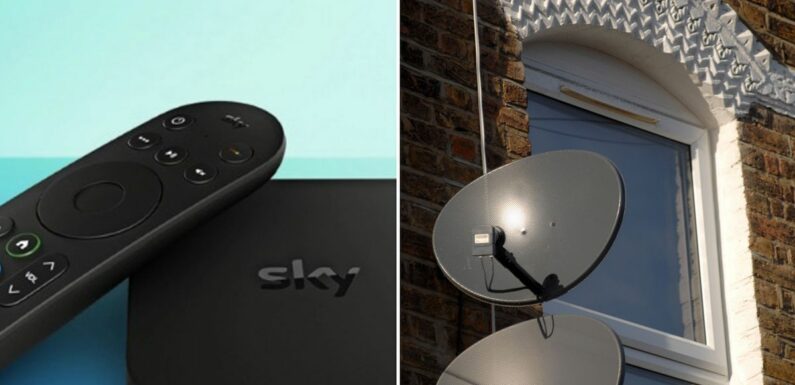 Almost all Sky TV customers are set to see their monthly bills increase from today, thanks to some sharp price increases.
The popular satellite TV company is implementing price increases of around 8.1 percent for most customers starting today, April 1—and sadly, it's not an April Fools' joke.
It means customers could face a huge hike in their monthly fee, depending on how many services they subscribe to.
READ NEXT: Sky TV users can watch Ted Lasso for free with AppleTV+ giveaway
The price increases were first announced a month ago but it could be a nasty shock for any subscribers who aren't prepared.
Every customer's bill will increase by a different amount as it depends how many Sky services you subscribe to.
One email seen by the Express shows Sky Entertainment increasing by £2, Sky HD by £1, and Sky Sports by £2.
So, you could avoid the price hikes or at least reduce the amount your bill increases by if you unsubscribe from certain services.
Or, there are more affordable alternatives if you want to put your existing satellite dish to good use.
You can get a £1000 Windows laptop for less than £300 in massive Amazon sale
Freesat lets you access over 170 channels in HD including BBC, ITV, Channel 4, Sky Arts and others.
It works a bit like Freeview except you'll get the benefit of some HD channels.
The Freesat set-top box is also 4K compatible and can record around 125 hours of shows and movies. It even comes with pause and rewind features for live TV just like Sky.
It does cost £200 up front and you won't get access to any of the premium Sky channels, but the savings you'll make on the monthly subscription could just make it worth it in the long term.
READ MORE:
Humanity is 7 years away from immortality thanks to nanobot tech, claims boff
Legend of Zelda Tears of the Kingdom: everything we know so far
If you own an older iPhone you need to check it for an urgent update today
End 'out-of-control' AI experiments or doom humanity, experts warn
You could use your heartbeat instead of a passport in future, claims easyJet
Source: Read Full Article