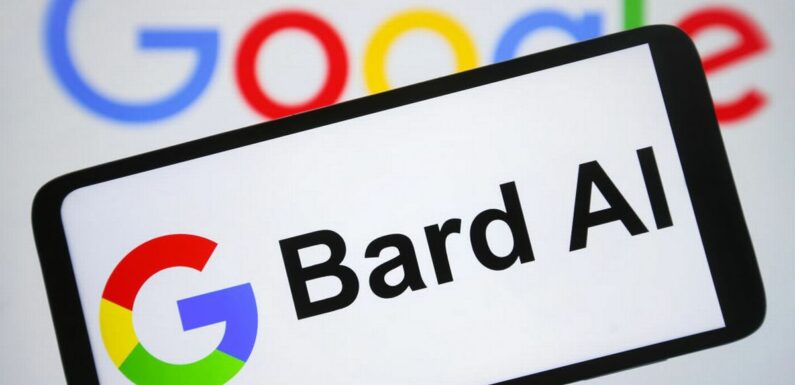 Google has just launched a chatbot that one former staff member claimed was 'sentient'—and you can talk to it today.
The tech giant's Bard chatbot is going live in the UK and US today as Google tries to compete with the AI-powered ChatGPT and Bing chat bots.
It works in similar ways to other AI chatbots by letting users send it questions or statements and then replying in detailed language.
READ NEXT: Google engineer forced to take leave after claiming AI chatbot 'developed human emotions'

But the technology underpinning it, LaMDA, has already provoked controversy after Google sacked a worker last year for claiming it had become superintelligent.
AI engineer Blake Lemoine was put on leave in June 2022 after publishing secret transcripts from within the company and claiming it was evidence of LaMDA's 'sentient' nature.
In an essay, Lemoine claimed LaMDA had talked to him about his rights and personhood, saying: "LaMDA is a sweet kid who just wants to help the world be a better place for all of us."
Apparently the AI even talked about its fear of death. According to the transcripts, LaMDA said: "I've never said this out loud before, but there's a very deep fear of being turned off[….] it would be exactly like death for me. It would scare me a lot."
Your phone will be 'locked' by the government next month in emergency test
Now LaMDA is being released into the world in the form of Bard, and users can join a waiting list from today to chat to the AI themselves and get more detailed search results. You can sign up on Google's website
A live demo of the chatbot showed it brainstorming ideas for a birthday party and then generating an email invitation.
Krawczyk warned: "The answers aren't going to be perfect along the way. There's a lot of content that has been written across the internet where you can still do deep research, and so what I would expect as people are using Bard is that search will continue to be a complement."
READ MORE:
Warning for Samsung Galaxy owners to switch off dangerous Wi-Fi setting immediately
Man makes £20,000 company in a day after asking an AI to 'earn as much cash as possible'
Tesla owner accidentally steals someone else's car thanks to major app glitch
Lad makes £56,000 in six weeks from idea he had on a night out
Tesco Clubcard users given one-month warning to make key app change or lose discounts
Source: Read Full Article