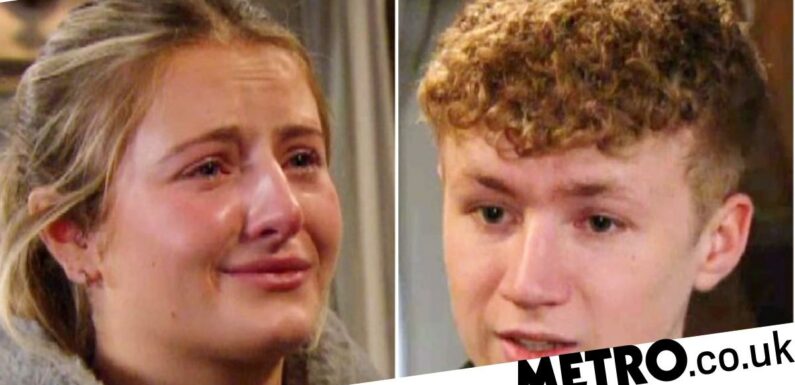 Amelia Spencer (Daisy Campbell) headed to the hospital in Friday's (April 14) edition of Emmerdale after finding a lump in her breast.
The young mum has faced challenge after challenge ever since she gave birth to Esther last October.
When Samson (Sam Hall) isn't causing trouble, Amelia often finds herself involved in relationship drama with Noah (Jack Downham), add this to looking after a baby and attending college, it's safe to say she has a lot on her plate right now.
Amelia took a trip to the doctors this week after finding the lump and was told by Manpreet (Rebecca Sarker) that she needed a scan at the hospital.
She was told by a nurse that a biopsy was needed but all Amelia could do was think about the worst possible outcome, convinced that by waiting a week for the results, it might impact her chances of survival if she's told she does have cancer.
Overwhelmed, Amelia headed home to see Noah and Esther.
Noah sensed that something was going on, so an emotional Amelia told him about the scan and week-long wait, that will no doubt feel like a lifetime.
Amelia explained to Noah that the lump could be a blocked milk duct, which is common when breastfeeding.
Despite this, she still was overcome with fear. All Noah could do was reassure her that she won't die but Amelia burst into tears, terrified her whole world is going to change when she gets those results next week.
Source: Read Full Article