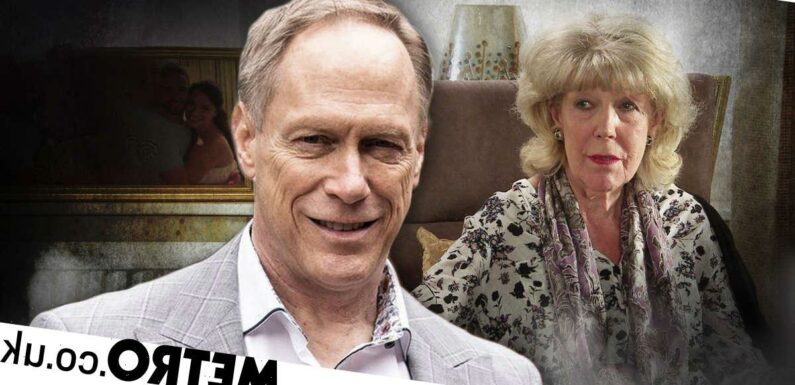 Since arriving back to Coronation Street, Stephen Reid (Todd Boyce) has caused nothing but trouble for his poor mother, Audrey Roberts (Sue Nicholls).
Now, it appears that Stephen will implicate her in his next murder, as he takes out Leo's dad Teddy (Grant Burgin).
Stephen murdered Leo earlier this year, when he pushed him off the factory gantry, in a bid to stop him from telling Audrey about his financial situation.
His next victim will be Teddy, though actor Todd Boyce has confirmed that there is a major difference between this murder and his last; this one is not accidental.
'With Leo, he was just hiding financial malfeasance, that's why he wanted to not report Leo's kind of accidental death. But now that he's got one body down, he's perfectly willing to cover that up with another murder.
The actor has also teased that disposing of Teddy's body will be somewhat of a comedic affair.
'Probably 10 characters come in very close proximity to his dead body, unwittingly, which is very, very funny.' He explained.
'I got the scripts and I emailed Iain [MacLeod, producer] and I said "god almighty". I was in an over-the-moon situation already playing this character, but I said "I'm beside myself". It's Hitchcock-ish.
'It's really black and it's heart in your throat, it's great, and it's funny with these people very very close to the body. Some people help me, inadvertently. Something happens that means Audrey could be implicated if things go wrong.'
With Audrey involved in the murder, could she be set to face a stint behind bars?
Source: Read Full Article