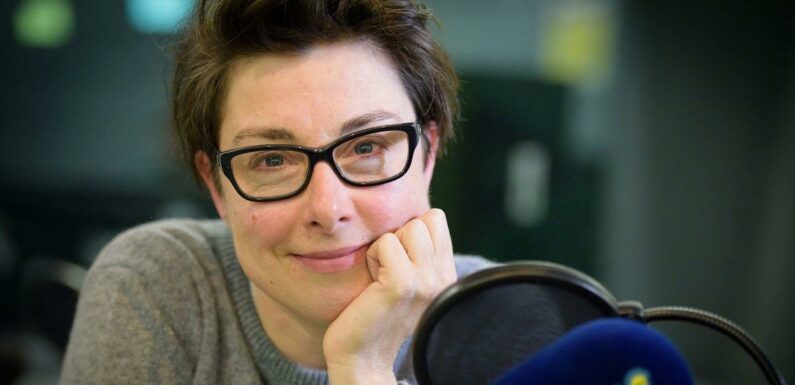 Ex-Great British Bake Off co-host Sue Perkins shockingly revealed she'd been diagnosed with attention deficit hyperactivity disorder (ADHD) during an online discussion.
The comedian got candid about her experience with the disorder, claiming that since being diagnosed, "everything made sense."
The conversation kicked off after Gomez guitarist Tom Gray had admitted he was "creeping" toward an ADHD diagnosis himself.
READ MORE: Teen Mom 2 star dies aged just 29 in 'suspected homicide' as pals heartbroken
"I'm creeping towards an ADHD diagnosis," he wrote. "Strongly advised to do it to help me but more likely help people who have relationships with me."
Tom continued to confess how the undiagnosed condition was having an effect on him.
He added: "Never realised before how object permanence is such a problem for me. Staying in touch rarely if ever occurs to me.
"I can only apologise. x," he concluded.
Sue then stepped into the comments section with her revelation, showing her support for Tom.
"I have fully crept. Once I had the diagnosis, suddenly everything made sense – to me and those who love me," she tweeted.
She ended her message with: "Wishing you well on the journey, Tom x."
Sue is no stranger to providing health updates for her fans.
In 2015, she revealed that she'd been diagnosed with a benign brain tumour but stated that she didn't realise she was suffering from the condition until she underwent a health screening for her show Supersizers.
In 2021, Sue also reflected on her pituitary gland tumour diagnosis which may have affected her ability to have children. She told the Mirror that she regularly has hospital check-ups to monitor the symptoms of her tumour.
"I don't know if I would have gone on to have children. But as soon as someone says you can't have something, you want it more than anything," she said.
Sue added: "Sometimes it screws up my hormones. I have various tests now to make sure the side effects aren't too onerous."
For more of the latest showbiz news from Daily Star, make sure you sign up to one of our newsletters here.
READ NEXT:
Kylie Jenner and Travis Scott 'split' less than a year after welcoming their son

Michelle Keegan shares behind the scenes snap as she throws it back to the 90s

Emmerdale five 'exits', Corrie stalker horror and Hollyoaks legend declared dead
Source: Read Full Article