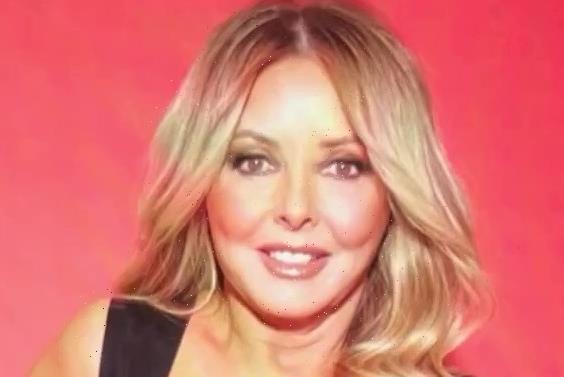 CAROL Vorderman enticed followers to take part in her new quiz by shaking her award-winning tush in skintight leggings.
The slo-mo rump shake put a smile on the faces of her fans, with them asking "where do I sign up?".
Carol, dressed in a leopard print top, spun round and beamed with a glam face of makeup.
Carol's Perfect 10 podcast is released daily and brims with questions, quizzes and brainteasers.
The former Countdown star is committed to living life to the maximum and doesn't believe in conforming to societal norms.
For the past decade, Carol, 62, has been having "no-strings-attached" relationships with multiple men and believes many of her peers are doing similar but simply feel too much shame to admit it.
READ MORE ON CAROL VORDERMAN
Carol Vorderman wows in behind the scenes pics from Fabulous shoot
Carol Vorderman reveals word she calls herself to describe her love life
"I am a great proponent that if women choose to not get married or they want to be with someone for a limited period of time, they can now," she recently told Fabulous.
"It's your choice if you have a boyfriend or you don't.
"I might have a boyfriend who only lasts a few months. I call them 'special friends'. People may have other terms for them [laughs]!
"But I'm happy living my life that way. The people involved are also very happy about it. That's between us, it's nothing at all to do with anybody else.
Most read in News TV
Josie Gibson's son Reggie rushed to hospital after painful accident
Fans in shock as star faces skate-off & Nile Wilson stuns Dancing on Ice judges
Former SAS: Who Dares Wins star Ant Middleton's business goes bust owing £1.2m
Only Fools and Horses legend opens door to reviving comedy classic
"The first rule is: do no harm, so for me that means only single people, obviously.
"In the past, you'd be called horrible words as a woman. A man is a 'player', but there is no female equivalent word. So I've made one up. I call it 'Boada', which is like [ancient warrior queen] Boadicea.
"I'm not going to tell you all the details, but one of my 'friendships' has gone on for 11 years. And I have one 'special friend' in America. Sliding into DMs is not how I operate, but if people want to do that, that's up to them."
She's clear, too, that choosing to live this life should hold no shame. "I have a very full, happy, exciting and adventurous life. And it makes me laugh every day. It's ridiculous and it's fantastic. 
"I think many people are living that life but are too frightened to say. There are a lot of fresh divorcees coming into their 50s and the majority wouldn't want to get married again.
"They'd say: 'Maybe I'd like someone, maybe a few people. I didn't know I wanted to do this, but I want to explore this now.'"

Source: Read Full Article