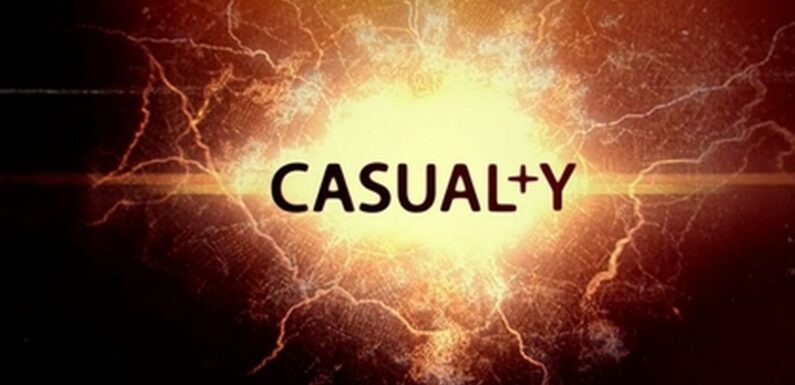 Casualty has broken broadcasting rules with a swearing blunder, which has led to some viewers complaining to Ofcom.
Ofcom, the government-approved regulatory authority for broadcasting and telecoms, has upheld a complaint about the BBC medical show.
It ruled that Casualty had the "most offensive language" on daytime TV after an episode on June 12, when the word 'fu****g' appeared on the subtitles on TV channel Drama at 10.00 a.m.
However, the offensive language didn't actually feature on the show, which was a repeat episode, but it was enough for people to decide to complain to Ofcom.
On Monday, Ofcom announced that Casualty had broken its rules by allowing the "most offensive language on television before the watershed".
Following Ofcom's announcement, UKTV who holds the license for Casualty, have apologised for the incident, which they put down to 'human error' on the subtitles.
They also said that the subtitling duties for the show had been outsourced to Red Bee Media, who did not follow through with their obligations.
UKTV's statement said: "This subtitling error occurred due to human error, and we apologise for any offence caused.
"We have comprehensive guidance in place, which has been reshared with the subtitling team.
"We take our commitment to providing subtitling for our viewers extremely seriously.
"We continue to exceed the required quota for subtitling and audio description on our channels."
Given that UKTV had never experienced the issue before, Ofcom put them and Red Bee into training.
Meanwhile, Casualty has lost one of its biggest stars, in the form of Nigel Harman, who announced he had finished filming for his role as Dr Max Christie.
And the actor recently revealed that he left the role in order to concentrate on Strictly Come Dancing, which he's set to appear on this Autumn.
"I left at the beginning of August and I'm on screen until the end of February, with no plans to return at the moment," he says. "I dedicate my life to sweating and feeling anxious!"
The celebs started training prior to the launch show and Nigel confessed it was tougher than he thought it would be.
"It's a little bit overwhelming, he says. "Like being fired out of a cannon and you're not sure where you're going to land and hoping it'll be safely and sometime soon. At the moment, I feel like I'm chasing my body down the road going 'come back!'"
After appearing in EastEnders, Nigel has been used to public attention, but says it's calmed down since he left the BBC soap in 2005 – until now.
"It was quite full on when I was in EastEnders, I haven't had that for a while," confesses Nigel. "But even dipping your toe back in, suddenly it's like vum, everyone's really excited. And if you can keep them on side, that's great.
Follow OK! on Threads here: https://www.threads.net/@ok_mag
Source: Read Full Article