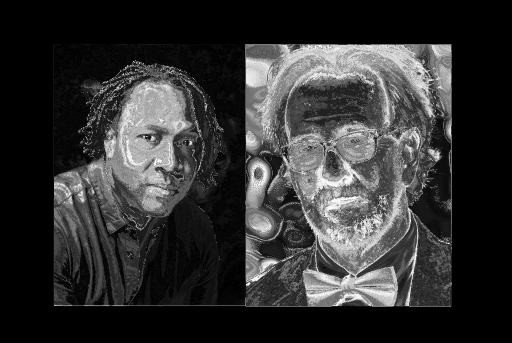 Oscar-winning filmmaker Roger Ross Williams has much to celebrate this weekend. His first narrative/fiction film, Cassandro, opens theatrically today. And he has just been named the recipient of the Critics Choice Impact Award from the Critics Choice Association.
The Critics Choice group also announced documentary filmmaker Ross McElwee will receive the Pennebaker Award, recognizing lifetime achievement in the nonfiction film arena. The honors for McElwee and Williams will be presented as part of the 8th Annual Critics Choice Documentary Awards gala in New York on Sunday, Nov. 12.
Related Stories
Breaking News
Nikole Hannah-Jones On Donald Trump Attacking 'The 1619 Project': "I Couldn't Imagine A Greater Badge of Honor"
Breaking News
'Love To Love You: Donna Summer' Directors On The Tonnage Of Material, Shunning Talking Heads & Why The Queen Of Disco Was So Much More – Deadline FYC House + HBO Max
Williams is fresh from the world premiere at TIFF of his latest documentary, Stamped From the Beginning, which will premiere on Netflix later this year. In the film, "leading female scholars share a journey through history to understand how racist ideas were developed, disseminated and enshrined in American society," according to a release from the Critics Choice Association. The film is based on the best-selling book by Dr. Ibram X. Kendi.
Cassandro stars Gael García Bernal in the title role of a gay "lucha libre" star who became a sensation in Mexico. It's based on the true story of Saúl Armendáriz, a Texas-born pro wrestler in the "exótico" style, who performed under the ring name Cassandro. Prime Video will release the film on its platform on Sept. 22.
McElwee first began making films in the 1970s, going on to direct 10 feature-length documentaries as well as a number of short docs. His is perhaps best known for Sherman's March, which "has won numerous awards, including Best Documentary at the Sundance Film Festival," notes the Critics Choice Association. "Sherman's March was also chosen for preservation by the Library of Congress National Film Registry in 2000 as a 'historically significant American motion picture.' Bright Leaves premiered at the 2003 Cannes Film Festival's Directors' Fortnight and was nominated for Best Documentary by both the Directors Guild of America and the Writers Guild of America. McElwee's In Paraguay premiered at the Venice Film Festival in 2008, and he returned to Venice in 2011 to premiere Photographic Memory."
The 8th Annual Critics Choice Documentary Awards ceremony will be livestreamed on Facebook. The award to McElwee, named for the late pioneering documentary filmmaker D.A. Pennebaker, will be presented by Pennebaker's wife, filmmaker Chris Hegedus. In addition to the honorary awards, 18 competitive categories will be awarded during the show. Last year's winner for Best Documentary Feature – the show's top competitive category – went to Good Night Oppy, directed by Ryan White.
Today, by the way, is the deadline to submit entries for consideration in the competitive categories. The Critics Choice Documentary Awards honors "the year's finest achievements in documentaries released in theaters, on TV, and on major digital platforms, as determined by the voting of qualified CCA members."
Must Read Stories
ABC Cancels 'Wonder Years' Revival; No Word On 'The Rookie: Feds' Or 'Home Economics' Fate
A24 Lands U.S. Rights On Toronto Buzz Title 'Sing Sing' Starring Colman Domingo
WGA & CBS Weigh In On 'Drew Barrymore Show' Return; Host Offers Tearful Apology
With Poirot Back On The Case, 'Haunting In Venice' Rowing To $14M Domestic Bow
Read More About:
Source: Read Full Article