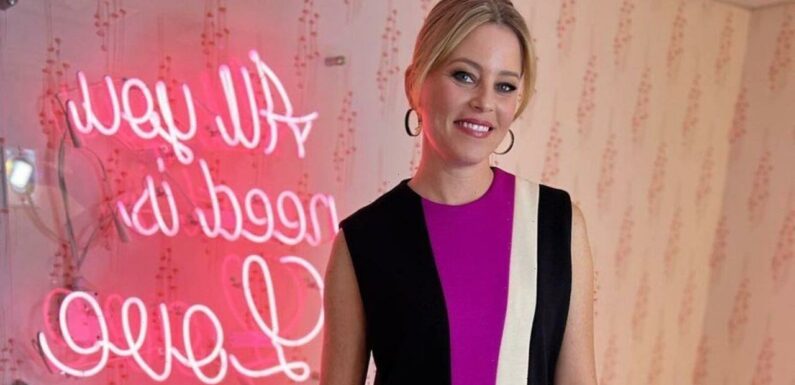 The 'Pitch Perfect' filmmaker is determined to break persistent myths about female directors with her latest directorial vehicle despite the risk of it being 'a career ender' for her.
AceShowbiz –Elizabeth Banks is keen to break down myths with "Cocaine Bear". Tapped to helm the horror comedy about a bear that goes on a murderous rampage after ingesting a bag full of cocaine, the 48-year-old director loves having the chance to make a movie that is "muscular and masculine."
"I definitely wanted to make something muscular and masculine," Elizabeth said in an interview with Variety. "I wanted to break down some of the mythology around what kinds of movies women are interested in making. For some bizarre reason, there are still executives in Hollywood who are like, 'I don't know if women can do technical stuff.' There are literally who are like, 'Women don't like math.' It just persists."
Elizabeth is aware that the film's outrageous subject matter means that she is putting her career behind the camera at risk by making the project. She explained, " 'Cocaine Bear' is a ginormous risk. This could be a career ender for me."
The "Charlie's Angels" filmmaker explained that she had to do some graphic research to understand how bears would attack humans. Elizabeth said, "I don't recommend anyone do this, but if you go down the internet hole of looking at actual animal attacks on humans, it's f****** gnarly as s***. I love gore. I grew up on 'Evil Dead'. The gore is part of the fun of the ride."
Banks stressed that the audience needs to believe that the drug-addled animal is real and wanted her flick to have a "documentary" feel. She said, "It had to feel like a NatGeo documentary about a bear that did cocaine. It couldn't be something silly. It couldn't seem animated in any way."
You can share this post!
Source: Read Full Article