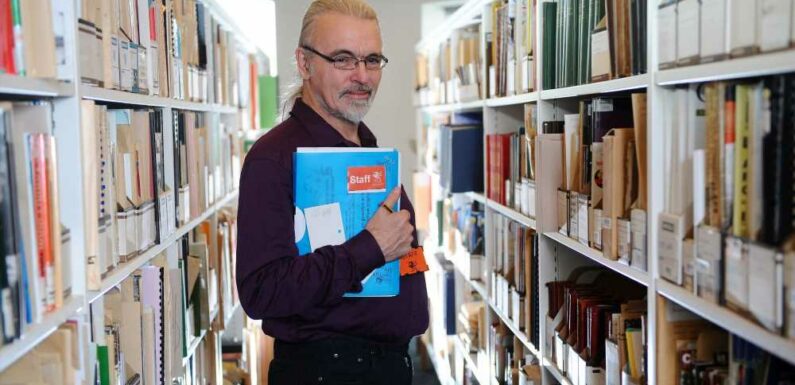 A MAN who played one of the biggest characters in Star Wars has revealed that he became homeless after his star turn.
Toby Philpott, 76, had a major part in 1983's Return of the Jedi but was undone by mounting bills as work dried up.
Toby was one of a crew of puppeteers that operated the model of Jabba the Hutt, who was head of the Hutt crime family and nemesis of Harrison Ford's Han Solo.
He worked the alien slug's left arm, head and tongue, while two others controlled the rest of the body.
Toby revealed that, by 1982, he was earning £27,000 per year from Return of the Jedi and his role in fantasy hit The Dark Crystal.
However, he admitted that he wasn't frugal enough with his money and suffered as a result.
READ MORE ON STAR WARS
Thieves steal Star Wars merchworth thousands – before hiding with Wookiees
The two princes are huge Star Wars fans with rumours they even appeared in a film
Toby told The Sunday Telegraph: "In 1982-83, I earned £27,000 for a combination of The Dark Crystal and Return of the Jedi.
"Jim Henson [the puppeteer behind The Muppets] made sure everyone got paid well: £350 a week plus overtime.
"In 1982-83, I didn't set aside enough to pay a £7,000 tax bill because I thought I was going to get another film job.
"I've been skint and even homeless at times."
Most read in Celebrity
Hannah Spearritt breaks silence after death of S Club 7 star Paul Cattermole
Michelle Keegan flashes her abs as she works up a sweat at home
Hollywood star unrecognisable years after huge film roles on rare public outing
Ferne McCann strips to a bikini and shows off her bump on Moroccan babymoon
He explained: "I considered bankruptcy or running away, but decided to confront the tax people. When they realised I had no assets they more or less wrote it off even though I said I'd pay it back if and when I got more highly-paid work."
Toby added that his CGI began to hurt his career as demand for puppeteers diminished.
He recalled: "The last film I did was Who Framed Roger Rabbit which was hand-drawn animation in the classic Disney style.
"Puppeteers I knew stayed employed: they did Spitting Image or filming in LA and devising animatronics or Pixar computer animation.
"But I was a physical acrobat of Jim Henson's generation and the next well-paid job didn't turn up."
After his puppetry career, Toby worked as a computer technician for the Cardiff Central Library from 1998-2014.
He also runs a circus skills training school and attends various sci-fi and Star Wars conventions.

Source: Read Full Article