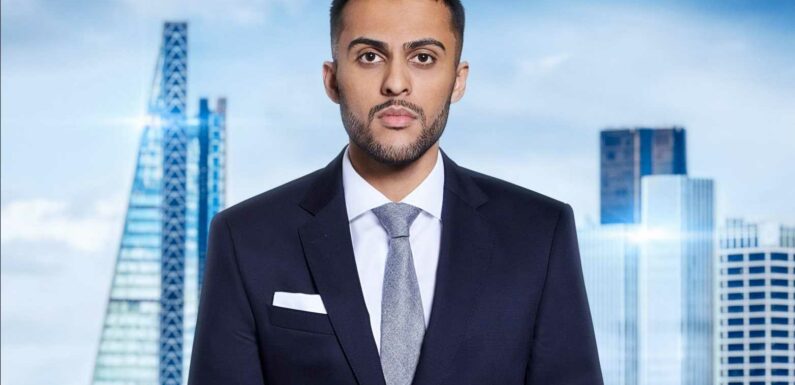 AXED The Apprentice candidate Avi Sharma has revealed there was a strict ban in the taxis that was never discussed on the show.
25 year old Avi was fired by Lord Sugar as part of a brutal dumping after he and his team created a skincare product that left his skin stained green.
Now, Avi told The Sun and other press about a secret from the taxis that has never been mentioned on-screen.
The TV star revealed that candidates are not allowed to listen to any form of news on the radio during the taxi trips as they are forced to be cut off from the rest of the world and current affairs during the filming process.
On the rare chance that the cameras aren't switched on during the car journeys, Avi revealed that he and his co-stars asked the driver to play some music for them as a substitute.
Avi said: "Off camera, myself, Rochelle [Anthony] and Marnie [Swindells], we formed a little band.
Read More on The Apprentice
I'm glad The Apprentice fired me as I went on to bigger things, says Tom Skinner
Stars who defied The Apprentice sex ban – from foursome romps to baby joy
"In the taxi home, we asked the driver if they could play some music.
"They would never let us play any news because you're not allowed to hear the news because it might give you an advantage.
"But we trudged to the taxi after a long day and I really did enjoy travelling with Marnie and Rochelle because we formed a band and performed music."
The star joked that Marine and Rochelle were "divas" who constantly tried to out do each other as they sang along to Drake songs in the back of the cab.
Most read in TV
Martin Roberts breaks down in tears as he announces death of father
Legendary BBC star named greatest British TV presenter of all time
Pat Sharp loses job after joke about woman's boobs at show leaves her in tears
Simon Cowell 'defects' from ITV to rival station in major show shake-up
He divulged further, saying: "And unlike myself, this dominant duo, they were real divas, always trying to outdo each other.
"Even in the cab, even when they're singing songs – we sang along to some Drake bangers like Take Care, Make Me Proud, HYFR and it really was a sight to see."
It comes after Avi told The Sun of another off-camera moment which saw him plead with Lord Sugar outside the loo that he was desperate to stay in the contest.
The cheeky chap was left delighted when Lord Sugar offered up some words of encouragement during their encounter.
Avi said: "Whilst walking away from me, he turned around and said 'you will achieve fame and popularity my boy' and I was over the moon as I'd finally got to say what I really felt."
It appeared that Lord Sugar and his aides Karren Brady and Tim Campbell had taken a particular shine to Avi as they offered him up some words of encouragement following his exit from the process.
Encouraging him to stay in contact, Lord Sugar told him as he walked out of the boardroom: "Good luck, keep in touch and keep the enthusiasm up."

Source: Read Full Article