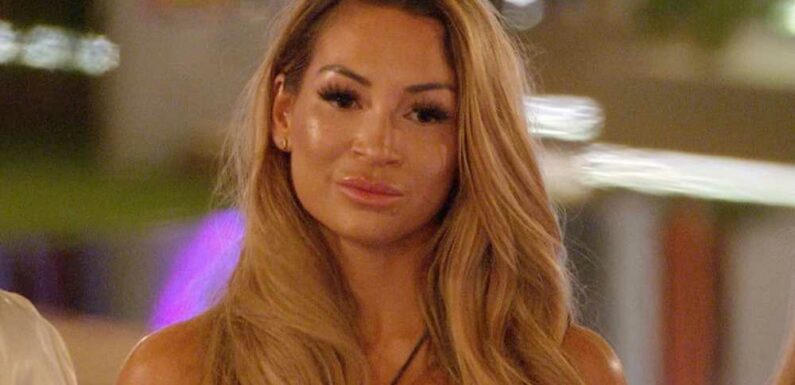 FORMER Love Island star AJ Bunker has praised bosses for banning contestants from social media.
It was previously announced producers have forbidden family and friends from posting on contestants' social media accounts during the show's run.
The profiles of the latest batch of singletons will instead remain dormant as the ITV2 show airs on screen.
But former Love Island series seven contestant AJ Bunker has praised the ban, as she opens up on her mirciless trolling.
The star exlusively told The Sun: "My best friend looked my social media and looked after my Instagram whilst I was away.
"When I had my first phonecall with my dad when I left the villa, my dad said to be prepared for hateful, ugly comments I got saying, I was old, saying I was a granny, saying how I was ugly saying, basically how did I get on Love Island?
READ MORE ON LOVE ISLAND
Love Island bosses sign first 'blind' contestant, who suffered accident
Love Island host Maya Jama strips nude for beauty treatment ahead of launch
"My best friend really tried her best to try and delete comments as possible but she did say she struggled. I did get some death threats."
The star goes onto say that it isn't just the bombshell's that are affected by all the hate on social media.
She exclusively told The Sun, that friends and family also have to see vile comments they might not expect when managing the accounts of loved ones.
AJ said: "I guess for them, it was really difficult because they didn't think of all the reasons I would get hate, for being ugly, or too old for the show.
Most read in Love Island
Love Island bosses sign first 'blind' contestant, who suffered accident
Love Island host Maya Jama strips nude for beauty treatment ahead of launch
Pregnant Molly-Mae Hague splashes out on £193,000 Mercedes 'cool mum' car
Love Island star suffers life-threatening allergic reaction during flight
"I know they definitely received trolling, and they saw the trolling.My best friend said it was tough seeing all the hateful comments.think she did try to remove some of them when I came out so there wasn't too many to see."
She added: "But they're in the DM's, they're constantly gonna be in the comments. So it's kind of hard to escape."
However the former reality TV star has praised bosses for implimenting the ban, as she thinks it will encourage only positive followers to seek out their favourite personalities.
The star commented: "I think yeah, potentially it could have been introduced sooner."
"They don't tag you your social media profiles when they put your [press] pictures up, and so followers would have to go out there and find you to follow you.
"If people were true followers, they will follow them once their profiles become active again, I think that's how you eliminate the haters and trollers from people that genuinely want to follow you because they like you."
"When they come out, [those followers] are there for a good reason. They want to follow your journey afterwards."
She added: "At least they are learning and trying to find ways to improve things every year, so we've got to give them some praise for that."
The star, who is also known as Andrea- Jane, was only in Mallorca for less than a week after she failed to find love in 2021.
Read More on The Sun
People are only just realising that XXL and 2XL aren't actually the same size
Millions on Universal Credit missing out on cash worth £1,200 – how to get it
The influencer turned fighter entered the ITV show on day 17 where she initially coupled up with Hugo Hammond.
However, she was dumped by the boys on day 23 after only 6 days in the villa.

Source: Read Full Article