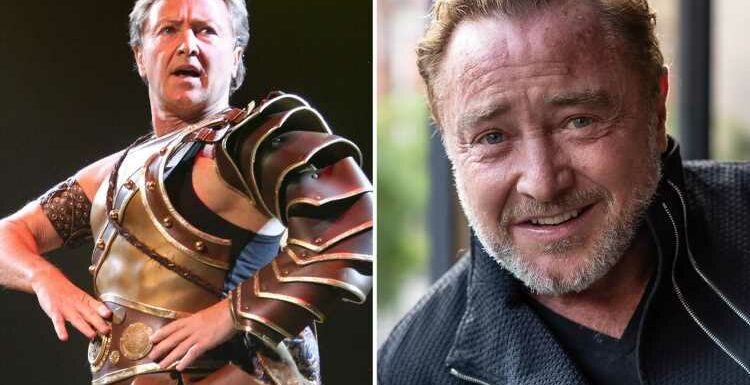 MICHAEL Flatley shocked fans after he revealed he was battling cancer last night.
The 64-year-old dancer broke the news on Facebook and said he had underwent surgery because of the "aggressive" cancer.
The Riverdance star is currently being cared for by a team of doctors in hospital.
Michael – known by his nickname the Celtic Tiger – isrecuperating from the surgery with his wife, Niamh, 44, and son, Michael Jnr, 15, by his side.
Lifting the lid on his diagnosis, Flatley said: "Dear friends, we have something personal to share, Michael Flatley has been diagnosed with an aggressive form of cancer.
"He has undergone surgery and is in the care of an excellent team of doctors.
Read More in Showbiz
Peter Andre lands new job away from music inspired by two youngest kids
Dave Fishwick went from Burnley bus dealer to toast of Hollywood
"No further comments will be made at this time. We ask only for your prayers and well wishes. Thank you."
But it is not the first time Michael has faced a health battle with cancer.
The star famously fought skin cancer back in 2003.
And the dancer previously declared that his last cancer scare made him want to "live every moment".
Most read in Celebrity
Dave Fishwick went from Burnley bus dealer to toast of Hollywood
A look at the life of the late Jeff Beck's wife Sandra Cash
Towie star Chloe Sims is quitting Essex and moving to LA for good
Jennifer Coolidge's rollercoaster life – from 'bedding 200 men' to drugs battle
Michael revealed how he owed his life to an eagle-eyed MTV viewer in America who noticed the symptoms of his condition.
They had helped spot the first signs of a malignant skin cancer on his face.
The legendary superhoofer said: "We were at the fifth anniversary of Lord of the Dance in Las Vegas and I did an interview with MTV.
"Somebody watched the interview and brought it to the attention of my personal assistant and said: 'Did you ever notice the brown spot on the side of Michael's face?' I had never even noticed it.
"They advised me to go and have it looked at. I did and the doctor took a sample of it there and then."
Flatley was due to fly out to Barbados the next day when he got ac all from his doctor.
He continued: "I said I was leaving for the airport and would he mind if I called him when I got back? He said, 'no, I need you to come in immediately'.
"That was a little scary. I cancelled the flight and went straight in to see him.
"He said if I had let it go a few more weeks there was probably nothing he could have done for me."
However the quick treatment ensured the melanoma was fully dealt with and left no side-effects.
'TREMENDOUS FOCUS'
Michael previously spoke about how his 2003 cancer diagnosis changed his outlook on life, specifically his wealth and material possessions.
He said: "If I was in a position to go for everything, that intensified. And the value of friends, the value of loved ones — all of a sudden, material things faded away into the past."
He told Russell Davies on BBC Radio 2: "My art and the people that I spend time with, are the things that I love most now. Cancer certainly gave me tremendous focus."
Back in 2021, Michael endorsed the Breakthrough Cancer Research's campaign called County Saolfada, which was launched for National Cancer Survivor's Day. 
Read More on The Sun
I got £70-worth from B&M for under a fiver – here's my hidden trick
iPhone owners have just weeks left to dodge higher bill – check your settings now
Most recently, Chicago-born dancer is playing former MI6 operative Victor Blackley in Blackbird.
Filmed mainly in Barbados, but with opening scenes in Ireland, the film had become something of a Hollywood legend, not only because its star financed the project, but because of a lengthy delay to its release.
Source: Read Full Article