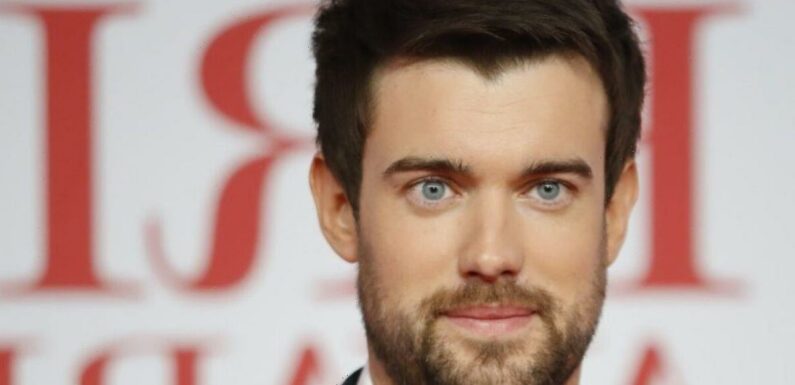 "I think the word thirsty is what I would say."
When asked if there was another celebrity show he would love to do, Jack touched on Strictly Come Dancing, Dancing on Ice and I'm a Celebrity… Get Me out of Here!
"I think I would struggle in all of those shows, all of the dancing ones I would be terrible at.
"I mean, The Masked Singer, every year them characters, they think it's me and I wouldn't go near it with a barge pole because my singing voice is awful.
Uma Thurman and Jack Whitehall star in Paramount+ launch trailer
We use your sign-up to provide content in ways you've consented to and to improve our understanding of you. This may include adverts from us and 3rd parties based on our understanding. You can unsubscribe at any time. More info
In the new Amazon Prime series, Jack, Maya and Lawrence were all invited to sample "la dolce vita" and find their unique Italian skill. Accompanied by TV presenter Chiara Maci, Jack was shown the history of Tuscany's food and tasked with learning how to cook the best truffle pasta, steak and panino.
Jack admitted learning about the Italian way of food opened his eyes and looked back at his time of not picking it up sooner.
Speaking to Express.co.uk and other press, he explained: "To be honest there were a lot of things that I hadn't done before.
"When lockdown happened and everyone was like 'right I am going to do all of the culinary things that I never had time to do or the inclination to do before'.
"I had the best endeavours to do all of that stuff and then never actually got round to it, never did the making your own bread or doing your own pasta from scratch.
READ MORE: Jennifer Aniston swears during 'awkward' This Morning interview
"Even during the global pandemic of being stuck in the house where you had no excuse to not do it, I still didn't get round to doing it so it was nice to finally have done some of these things.
"I call myself a keen amateur chef even though I had never done any of those things so it was nice to go there and say that I have done them and I don't have to do them again."
Teasing his new culinary skills, Jack was asked whether Celebrity MasterChef was on the cards, where he laughed: "I don't want to call out my mum.
"But she is desperate to do celebrity MasterChef. I think she got a hold of the booker's number as well and has been bombarding him with loads of messages every time it comes around to that time of year.
Don't miss…
The Repair Shop's Steve Fletcher has 'big job' to fix unique item[WATCH]
Four in a Bed fans fume owners shouldn't get a score over breakfast [INSIGHT ]
Antiques Road Trip star makes profit on decanter after 'dropping' it [LATEST]
"Maybe the jungle? This is my kind of reality show."
In the second episode of the series, Maya was paired with Italian singer, actress and presenter Lodovica Comello.
They looked at the role music has played in Italian culture through the streets of Milan and Cremona.
During her 45-minute episode, she helps to carve a violin, takes singing lessons from an opera singer, and even goes into the studio with two Italian singers.
She admits the slower-paced Italian way of life is appealing, describing continuous 5am starts as a normal part of her routine. "It is hard to get the work-life balance right," she says.
"I have always struggled with that, with friends and family. It is super difficult to fit everything in."
The third and final episode sees Lawrence paired with former Italian rugby player Martin Castrogiovanni, as they go head-to-head in some traditional Italian sporting challenges.
Live Italian is available to watch on Prime Video.
Source: Read Full Article