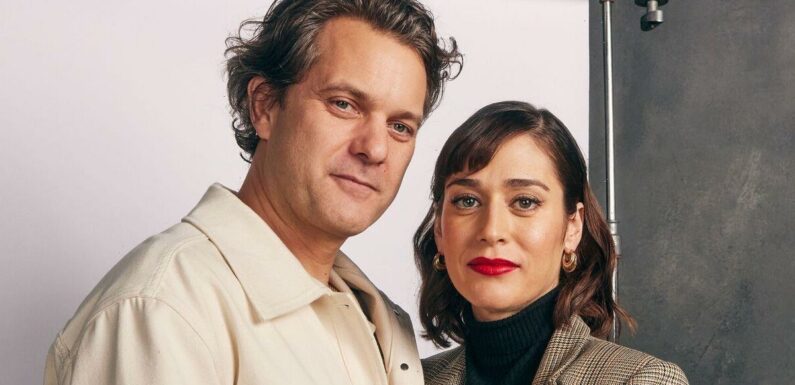 Fatal Attraction teaser trailer on Paramount+
We use your sign-up to provide content in ways you've consented to and to improve our understanding of you. This may include adverts from us and 3rd parties based on our understanding. You can unsubscribe at any time. More info
Michael Douglas and Glenn Close's classic 1987 movie Fatal Attraction was a cultural phenomenon when it was released. The thriller about happily married Manhattan lawyer Dan (Douglas) who incurred the wrath of his clingy former fling Alex (Close) captured the zeitgeist of the era. It went on to gross over $320 million dollars on a $14 million dollar budget.
Now it has been reimagined for modern audiences as a three-part thriller for Paramount+.
Described as "a deep-dive reimagining of the classic psychosexual thriller and "80s cultural touchstone" the new version will reflect 2023 attitudes.
As such it will draw on contemporary knowledge about mental health issues
Rather than depicting Alex as deranged it will examine marriage and infidelity through the lens of modern attitudes toward strong women, personality disorders and coercive control.
Former Dawson's Creek star Joshua Jackson steps into the role of Dan.
Meanwhile Masters of Sex star Lizzy Caplan takes over the role of Alex.
Other key cast members include Amanda Peet as Dan's long suffering wife Beth, played by Anne Archer in the movie.
Young actress Alyssa Jirrels will play Dan and Beth's daughter Ellen whose pet rabbit meets a grizzly end in the story.
The newly released trailer shows this is a super stylish production and hints at the beginning of Dan and Alex's affair.
While in an elevator Alex asks a tipsy looking Dan: "Have you ever pushed that red button?"
"I think you pull it. It says pull. But no," he responds.
Alex then seductively enquires: "So what do you think would happen? Nothing or something?"
DON'T MISS:
Dan Walker 'on fine form' hosting first major event after horror bi… [INSIGHT]
EastEnders' Nish Panesar rattled as he uncovers Suki's deceit [SPOILERS]
Endeavour to learn something about Thursday 'he will take to his … [SPOLIERS]
While much of the trailer features furtive glances, fans do catch a glimpse of Dan and Alex getting passionate in a kitchen.
There's also a glimpse of a meeting between Alex and Dan's wife Beth as he arrives home to find them chatting.
As Beth introduces a worried looking Dan, Alex glances over and says: "I know him already."
This isn't the first reimagining of the story as it was adapted for the stage last year.
Former Coronation Street star Kym Marsh undertook the role of Alex on that production.
Another Coronation Street alum, Oliver Farnworth played Dan, while former Footballer's Wives star Suzy Amy was Beth.
Prior to the show's launch Marsh admitted to nerves about some of the raunchier scenes.
She told The Sun: "There is one particularly racy scene, and I must admit that's a bit daunting. I've never had to do intimate scenes like that, so this is all a very new thing for me."
Fatal Attraction will premiere in the UK on May 1 on Paramount+.
Source: Read Full Article