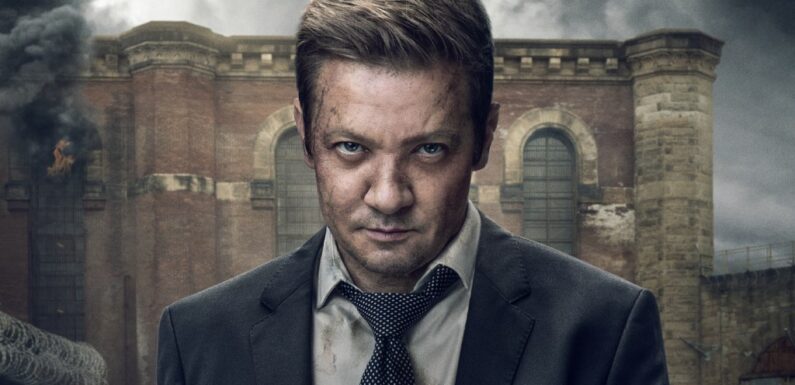 Paramount+ has picked up a third season of Mayor of Kingstown, starring Jeremy Renner. The renewal of the series from Taylor Sheridan and Hugh Dillon has been rumored for months.
Renner helped fuel the speculation in May by tweeting a slide show of his character on the show with a caption, "Might be time to start mental preparation for 3?"
Related Stories
We'll Be Back: Photo Gallery Of TV Series Renewed In 2023
2023 Premiere Dates For New & Returning Series On Broadcast, Cable & Streaming
Renner will be returning to Mayor Of Kingstown following an extensive recovery process after he was critically injured in a January 1 snowplow accident in which he broke more than 30 bones. Season 2 of the series debuted two weeks later, on Jan. 15, and wrapped its run March 19.
Mayor of Kingstown is believed to be one of tParamount+'s top performing original dramas, only trailing Sheridan's 1923 and Tulsa King while in season.
The series follows the McLusky family, power brokers in Kingstown, Michigan, where the business of incarceration is the only thriving industry.
Mayor of Kingstown is produced by MTV Entertainment Studios, 101 Studios and Bosque Ranch Productions. Executive producing are Sheridan, Dillon, Renner, Antoine Fuqua, David C. Glasser, Ron Burkle, Bob Yari, Michael Friedman, Dave Erickson and Regina Corrado.
Sheridan's slate on Paramount+ also includes Special Ops: Lioness, 1923, 1883, Tulsa King and the upcoming series Lawmen: Bass Reeves and Land Man.
Must Read Stories
Ava DuVernay Interview, Neon Deal; Liam Neeson Trailer; Linklater; Huston; More
Disney-Charter Battle Makes Pay-TV Bundle's Fadeout A Stark Reality For Many
Japan's Gaga Corp Talks 'Monster' Success, U.S. Strikes & Upscale Horror
CBS Will Have 'NCIS' Originals On Fall Sked With Paramount+'s 'Sydney' Spinoff
Read More About:
Source: Read Full Article