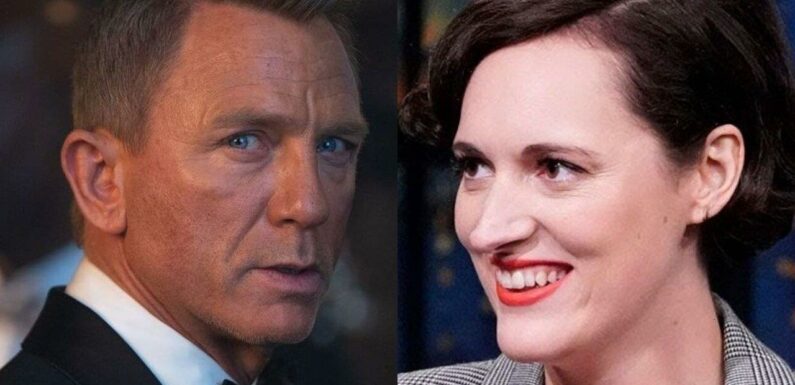 The 'Fleabag' actress who was brought in to polish the script for Daniel Craig's final appearance as 007 admits she was shocked when she discovered the spy agent was going to be killed off.
AceShowbiz –Phoebe Waller-Bridge's original pitch for "No Time to Die" were turned down for being "too camp." The 37-year-old star was enlisted to "tweak" the script for Daniel Craig's final film as 007 but admitted that a lack of preparation meant that several of her early suggestions were turned down by Bond bosses.
"I should naturally have done a lot of Bond research… I didn't do a huge amount of research for it. I'm not very good at homework. That says a lot. Sometimes it is frustrating when you say, 'I think this is genius', and they are like, 'Next time,' " Phoebe told acting students during a recent talk at London's Haymarket Theatre.
Despite the initial problems, the "Fleabag" star explained that she embraced developing characters that were not of her own making. Phoebe said, "It is fun playing in someone else's sandpit for a while as you learn stuff. I certainly learned what my Bond film would be like. I learned how mine might have been slightly too camp. A bit misogynistic really. Daniel (Craig) knows that character better than anyone."
The actress did reveal that she was unaware that the legendary spy was going to be killed off at the end of the movie and the twist made her consider her position on the project. She said, "I read the script not knowing. They had not told me and I was reading it and I was like 'No'. I was angry. Then I thought, 'What the hell, everyone is going to blame it on me anyway.' I definitely want to be involved."
You can share this post!
Source: Read Full Article