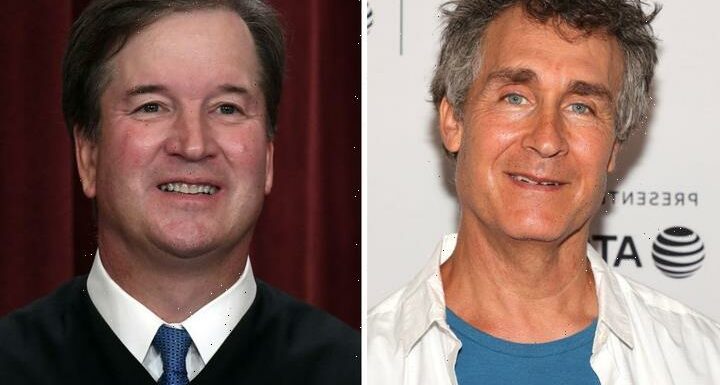 Sundance has added a secret documentary about Supreme Court Justice Brett Kavanaugh from director Doug Liman to its lineup, Sundance programmers announced Thursday.
The film "Justice" is intended to screen on Friday night at 8:30 p.m. MT as a special premiere at Park Avenue Theater followed by a Press & Industry screening at 10 p.m. MT, and IndieWire has learned the film is also available for acquisition.
Liman, who is known for films like "Swingers," "Edge of Tomorrow," "The Bourne Identity," and more, self-financed the project and is making his documentary feature debut with "Justice."
Kavanaugh, who was appointed to the Supreme Court in 2018 by President Donald Trump, was the subject of a contentious series of confirmation hearings when he was accused of sexually assaulting professor Christine Blasey Ford. Blasey Ford testified in front of Congress, and three other women later accused Kavanaugh of sexual misconduct (though one later recanted her story). Kavanaugh denied the accusations during his own testimony, and Kavanaugh was appointed to the highest court in the land along party lines. Kavanaugh was among those who voted in the majority in the controversial Dobbs v. Jackson decision that overturned Roe v. Wade and threatened abortion rights nationwide, which again is in the news Thursday after an investigation failed to reveal who leaked an early draft of the decision.
"This is a film that focuses on the allegations against Brett Kavanaugh and the investigation that ensued," festival director of programming Kim Yutani said in a press conference. "It is a very powerful documentary that we felt was important to add. We saw it practically yesterday, and it's a film that I think challenges existing narratives, I think it asks tough questions, and I think it provokes conversations."
"It shouldn't be this hard to have an open and honest conversation about whether or not a Justice on the Supreme Court assaulted numerous women as a young man. Thanks to this fantastic investigative team and the brave souls who trusted us with their stories, 'Justice' picks up where the FBI investigation into Brett Kavanaugh fell woefully short," Liman said in a statement to press. "The film examines our judicial process and the institutions behind it, highlighting bureaucratic missteps and political powergrabs that continue to have an outsized impact on our nation today. Sundance gave me and countless other independent filmmakers our big breaks, so it's especially meaningful for me to return with my first documentary."
"Justice" is produced by Amy Herdy and is executive produced by Dan Cogan and Liz Garbus on behalf of Story Syndicate.
The addition of "Justice" to the festival brings the Sundance lineup to 111 feature films playing in the festival.
Source: Read Full Article