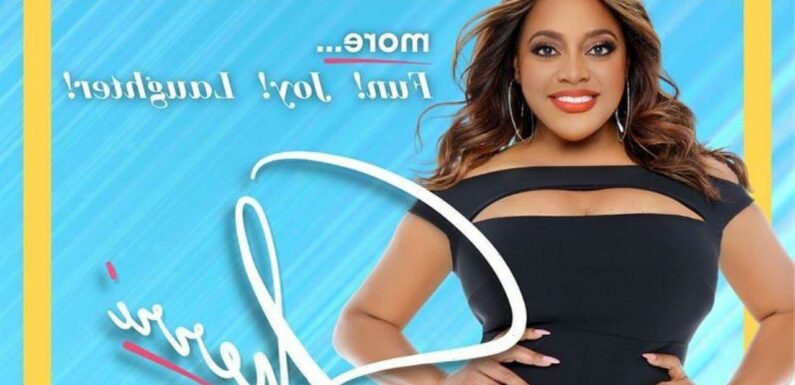 The 55-year-old TV presenter's talk show 'Sherri' premiered in September last year to replace 'The Wendy Williams Show' following Wendy Williams' months-long absence due to health issues.
AceShowbiz –Sherri Shepherd's eponymous talk show will continue live on the small screen for many years to come. The 55-year-old TV presenter's talk show "Sherri" has officially been greenlit for two more seasons.
On Wednesday, January 11, Fox Television Stations announced that they'd be renewing "Sherri", taking the series from Lionsgate's Debmar-Mercury through the 2024-2025 season. The decision behind the long-term extension from its anchor station group was based on the show's first-season success. As it stands, "Sherri" is the No. 1 new nationally syndicated daytime talk show from Lionsgate's Debmar-Mercury.
In a statement, Sherri expressed her excitement as saying, "I am so thrilled that 'Sherri' has been renewed for two more years." She added, "I launched this show with the mission to give daytime viewers a 'good time,' just like my theme song says. I am so appreciative that Fox and Debmar-Mercury have partnered with me to continue bringing more laughter, joy and inspiration to my audience."
Sherri leads a daytime audience "with her warm, relatable and engaging personality" as she takes viewers through the day's entertainment news, pop culture and trending topics. "As America's favorite girl next door, her comedy-driven show features celebrity interviews, informative experts, moments of inspiration and amazing everyday people to create an hour of entertainment escapism," reads a synopsis, per Fox Television Stations.
Frank Cicha, EVP of Programming for Fox Television Stations, said in a statement, "In success, the hour leading out of A.M. news can act as a springboard for a station's entire daytime, and it's not easy to find the right fit. Sherri's mix of professionalism and competitive strength has been a great fit for us, so we're happy to be bringing her program back."
The syndication company also shared its excitement for Sherri's continued presence. "We initially sold Sherri for one year based on our strong belief that this extraordinarily talented host would be successful and her show would become a long-term talk franchise," Debmar-Mercury Co-Presidents Ira Bernstein and Mort Marcus said. "Our thanks go to our good friends and longtime partners at Fox, who shared in our enthusiasm and have renewed their faith in Sherri with this long-term commitment."
Sherri's talk show premiered in September 2022. A few months prior, Sherri began filling in for Wendy Williams on "The Wendy Williams Show" amid Wendy's months-long absence due to her concerning health issues. As Wendy's long-running daytime talk series was taken off-air, "Sherri" took over its predecessor's previous time slot.
You can share this post!
Source: Read Full Article