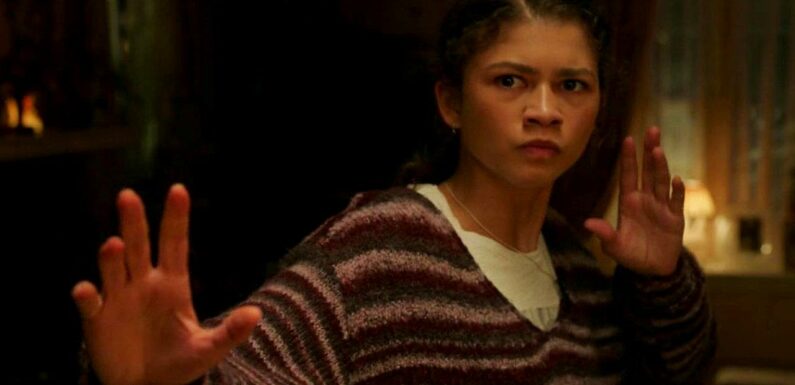 Dan Slott, who has been writing for Marvel Comics since the 1990s, reveals that he pitched an idea to implement the MJ depicter into his Spider-Man issues, but he was shot down.
AceShowbiz -Besides starring as Peter Parker's love interest in MCEU's "Spider-Man" movies, Zendaya Coleman has earned her own spotlight with her critically-acclaimed role on "Euphoria". Thus, it's only fair that she takes a bigger role in the Spidey lore, albeit only in the comic books.
Comic book Dan Slott apparently had an idea that would do justice to the actress. He recently took to Twitter to reveal that he has pitched an idea to turn the "Dune" star into Spider-Woman in his Spider-Man issues, but he was shot down.
While Dan didn't detail what his idea for Zendaya specifically was, he claimed that it "would've been amazing." He tweeted on January 25, "The one that I felt would've sold a BAZILLION copies: If we had a Spider-Woman who was @Zendaya in our new Spider-Verse issues."
"That would've been AMAZING," he gushed. But unfortunately, "I was told there was no way that was happening and to not even ask," he added.
That wasn't the only time Dan's idea was rejected by the higher-ups. He revealed that he also pitched for Jedi-Spider, Spider-Mickey and Spider-Met to join the Marvel Comics world, but it was all turned down.
"And (I REALLY wanted this one) a Spider-Man from a world where Mr. Met was real AND a Spider-Man," he threw in another wild idea. "A Mr. Spider-Met, if you will." In the end, he's thankful enough that there's a Singing Spider-Princess, a T-Rex Spider, Felicia Hardy as a Spider-Woman, a Kraven Spider-Man, an 8-Bit Spider-Man and a kilt-wearing Highlands Spider-Man among other Spiders.
Zendaya has been starring opposite Tom Holland since 2017's "Spider-Man: Homecoming". She reprised her role as MJ in "Spider-Man: Far From Home" (2019) and "Spider-Man: No Way Home" (2022).
The 26-year-old is currently dating her co-star Tom. Their relationship was revealed in 2021 when they were spotted kissing. Last year, their engagement rumors swirled after the British actor opened up about his desire to start a family. However, the rumors have been debunked.
You can share this post!
Source: Read Full Article