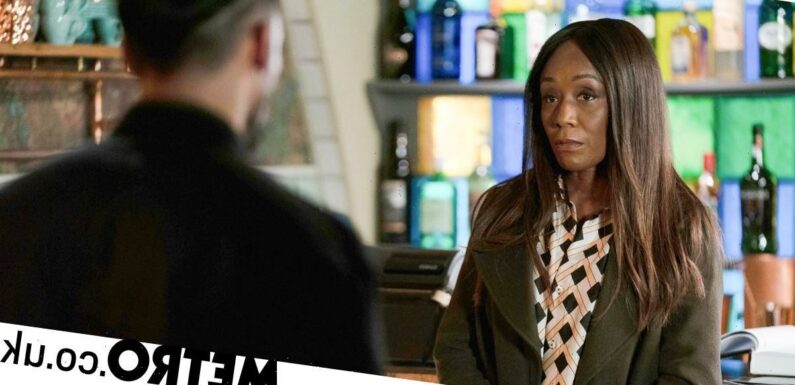 Denise Fox (Diane Parish) will be left seething as Ravi Gulati (Aaron Thiara) seemingly uses Chelsea (Zaraah Abrahams) to get to her in EastEnders.
Denise has been struggling to keep the spark going in her relationship with Jack (Scott Maslen), and is set to potentially turn to Ravi to spice things up.
However, soon after their flirty encounter, Denise spots Ravi cosying up to Chelsea.
After giving her a hand with some heavy lifting, Chelsea invites Ravi for a drink in an effort to thank him for his help. Once he spots Denise, he instantly accepts the invite and the pair head to the Vic.
It seems their drink goes well, as they later arrange to meet for a second date.
Denise is left furious that Ravi has turned his attention to her daughter, and warns him to stay away.
Ravi makes it clear that he will date whoever he wants.
Is this the start of a love triangle on the square?
Source: Read Full Article