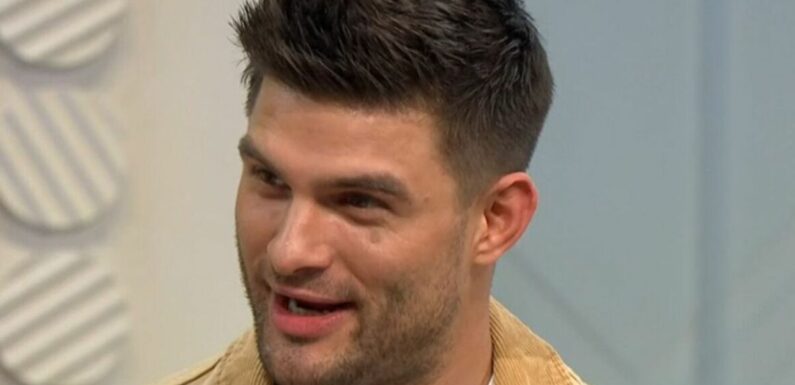 The Strictly Come Dancing star appeared on Wednesday's Lorraine, alongside his pregnant wife, Janette Manrara to chat about the upcoming birth of their first child. However, the chat quickly turned to Strictly and whether Aljaž has any plans of returning to the BBC series.
Lorraine began: "You're still very much part of Strictly, although I know you're not in it all the time now Alijaz."
Teasing his potential return to the show, the professional dancer replied: "Maybe one day again!"
"I would love to have you back, I really would, we miss you," the ITV host told him. "So if you could squeeze it in, it would be lovely."
"Yeah, there are so many parts on that show," he replied. "There are dancers, judges, there are hosts, so you never know."
We use your sign-up to provide content in ways you've consented to and to improve our understanding of you. This may include adverts from us and 3rd parties based on our understanding. You can unsubscribe at any time. More info
Lorraine chimed in: "Judging that show would be something, wouldn't it? I would like that."
"Imagine that! I'd like that too," Alijaz said excitedly before Janette discussed her role on It Takes Two.
Turning to Janette, Lorraine said: "Still doing It Takes Two."
"Yes," Janette nodded as the host complimented: "I really like you on It Takes Two because you've got empathy with the dancers."
"I kind of walked their shoes throughout the years," Janette explained. "And I think that's what's nice about it.
"Rylan and I are the perfect match and he's become such a great friend.
"We have so much fun during the show together.
"We wish we could do more together because he gets his nights and then I get my nights."
Don't miss…
BBC weather presenter breaks down in tears over stalker horror[LATEST]
Vera's Aiden to appear in one more episode despite actor quitting [INSIGHT]
Emmerdale exit for Alex Moore as drug dealer killed[SPOILERS]
She added: "But it is nice to kind of be there and still be a part of the show, having been a part of the show for so many years before as a professional dancer, and giving that kind of support and guidance.
"I've been there I know what it's like and you can see it in their eyes when they talk to me.
"They go, 'You know, Janette what I was feeling on Saturday night', so it's really nice."
Earlier this year, Janette and Aljaz announced they were expecting their first baby together.
After keeping it a secret from their Strictly co-stars, Janette joked Aljaz has been sick more times than her during the pregnancy.
"I am feeling good," Janette shared. "I don't take for granted how lucky I've been with this pregnancy because everything has been so smooth.
"We just got back from the doctor's not long ago that the baby's absolutely fine."
Lorraine airs weekdays from 9am on ITV.
Source: Read Full Article