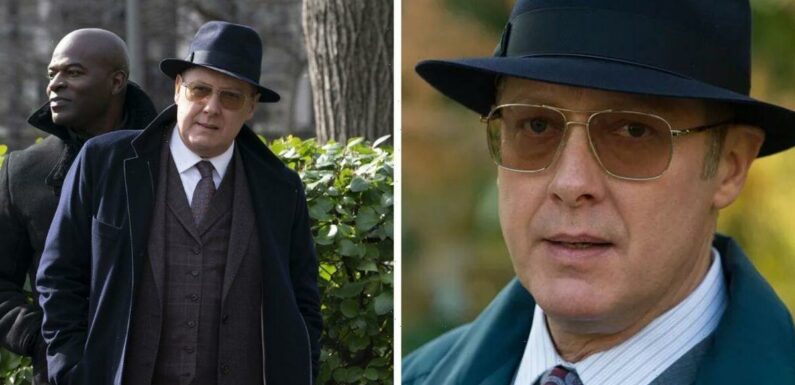 The Blacklist: NBC releases trailer for ninth season
We use your sign-up to provide content in ways you've consented to and to improve our understanding of you. This may include adverts from us and 3rd parties based on our understanding. You can unsubscribe at any time. More info
Filming for NBC's thrilling crime drama The Blacklist is currently underway for its milestone 10th season. After the show confirmed actor Chris L McKenna would star in the upcoming instalment, fans demanded the return of Matias Soloman (played by Edi Gathegi).
When season nine came to an end, viewers were left with mixed emotions as the beloved FBI task force had finally closed the murder case of their friend and colleague Liz Keen (Megan Boone).
However, many were left in tears as tech expert Aram Mojtabai (Amir Arison) revealed he was resigning and moving to Brooklyn.
Agent Alina Park (Laura Sohn) had gotten to the bottom of her mysterious headaches and discovered she was pregnant, so decided to take some time away.
This left room for new characters to join the show, including Chris L McKenna whose appearance in season 10 was recently confirmed.
The actor sparked a major frenzy as he took to Twitter with a photo of himself sitting in a chair on the set of The Blacklist.
Chris made sure to capture the title of the show on the back of the chair as he smiled for the snap.
Alongside the photo, he wrote: "Obligatory cast chair shot New season airs in February! @NBCBlacklist #NewYorkCity #TheBlacklist #bts."
While Chris remained tight-lipped about his character and storyline, fans shared their excitement in the comments.
As many responded with glee, others spoke about which actors they would want to see star in the upcoming season.
This included the return of past characters, as fans made calls for Matias Soloman to make a comeback.
Taking to the fan page on Reddit, viewers shared which villains they would want to see take on Raymond 'Red' Reddington (James Spader).
User i_bite_right wrote: "Solomon is the perfect villain. I just hate him so much, lol."
DON'T MISS…
I'm A Celebrity faces calls to be 'cancelled' as fans slam final three [REACTION]
The Blacklist fans sent into frenzy as SEAL Team star joins cast [INSIGHT]
The Blacklist fans in meltdown as Ressler and Red romance theory [THEORY]
While an excited MrsC_1984 agreed, Solomon was: "The best kind of villain – unafraid to jump loyalty to the highest bidder."
Although Soloman's return has yet to be confirmed, fans will recall his antics in season three.
This included his attempt to kill Liz's husband Tom Keen (Ryan Eggold) and FBI Agent Donald Ressler (Diego Klattenhoff).
Soloman had also taken Red's bodyguard and driver Dembe Zuma (Hisham Tawfiq) and held him hostage.
As fans await the return of The Blacklist, they can expect the rest of the task force to make their comeback to screens.
This also includes Harold Cooper (Harry Lennix) and a potential appearance from Cynthia Panabaker (Dierdre Lovejoy).
As well as Chris L McKenna, season 10 will welcome newcomer Anya Banerjee who will star as Siya Malik.
Fans could be in for some tense scenes as she is the daughter of the late Meera Malik (Parminder Nagra) who was killed in season one.
The Blacklist season 10 premieres on NBC in the USA on February 26. A UK release date is yet to be announced.
Source: Read Full Article