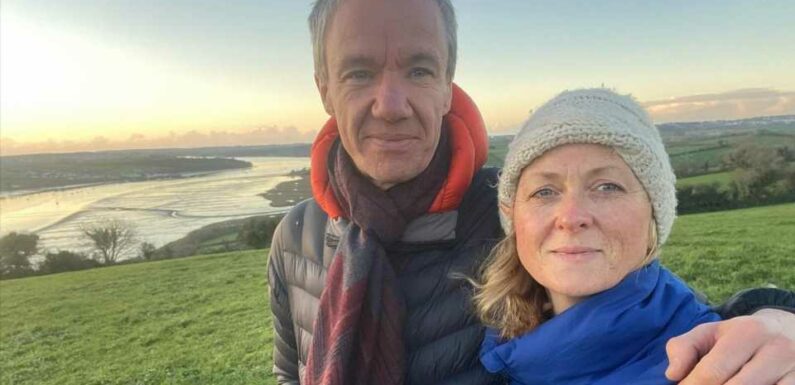 JOURNALIST Rachel Burden has become one of the leading broadcasters at the BBC.
But she is not the only well-known one in the family as her husband also has made a name for himself in the same industry. Here's what we know…
Who is Luke Mendham?
Luke Mendham is a director, producer, and journalist.
He's created shows for well-known companies like the BBC, BBC Horizon, and Channel 4.
Some of his BBC programs include Panorama, along with Channel 4's long-running documentary Dispatches.
He has also worked on everything from Watchdog to Britain's Secret Charity Cheats.
Read More on Rachel Burden
Inside BBC Breakfast star Rachel Burden's life as she replaces Naga
BBC presenter Rachel Burden admits she struggled to bond with premature baby son Henry
When did Rachel Burden marry Luke Mendham?
Rachel married her husband Luke in 2004.
The pair originally lived in London before relocating to the Cheshire countryside of Knutsford.
Speaking of the family's choice to move up north, Rachel told Cheshire Life magazine: "It didn't take much thinking about. I was fortunate with the timing – my children were young, my husband had flexibility with work and we had no ties to London."
Do they have any children?
Together they have four children – daughters Rose and Alice, and sons Sam and Henry.
Most read in Showbiz
B*Witched reunite to celebrate 25th anniversary with new music
Billie Faiers slammed for showing off wealth after buying Nelly a pony
Inside Stephen Bear's REAL life in two-bed house after faking glam lifestyle
The Voice's Anne-Marie goes TikTok official with huge rap star boyfriend
Rachel told Cheshire Life in 2017 that she always wanted a big family, and convinced her husband to have a fourth child.
"I spent quite some time persuading my journalist husband, Luke, that our family would be complete with a fourth child; quite something when we had originally planned to have only two."
The journalist regularly shares sweet pictures of her family on her Instagram- although she tends to keep her husband's face private.
Her son also regularly features on her page with her last posting a picture of her son dressing up as a Harry Potter character on World Book day.
Among the children, the couple also have an adorable dog called May – who Rachel admits enjoys eating vegetables.
Chatting to her co-host Charlie Stayt, Rachel said: "There's a bit of a raw food fad for dogs at the moment. My dog loves – she eats a bit of meat and biscuits – but she loves raw veg.
"Carrots, lettuce, cauliflower, broccoli stalks… all of that stuff. I don't know if you are supposed to feed it to the dog but I chuck her the food!"
Source: Read Full Article