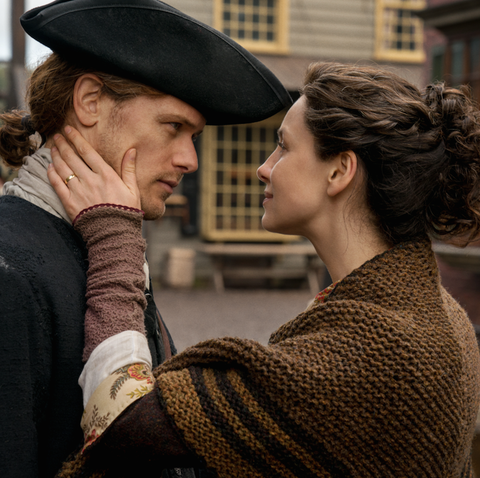 The last season of Outlander saw Jamie and Claire tragically separated for twenty years, which feels like just about the same length of time we've all been waiting for new episodes. Truly, the Droughtlander has been painful, but it's almost over, and judging from what I learned about the series' fourth season at New York Comic-Con's Outlander panel over the weekend, it's going to be worth the wait.
Inside the buzzy, crowded Madison Square Garden in New York City, stars Sam Heughan and Catriona Balfe joined series creator Ronald D. Moore to chat about the new season, which will find Jamie and Claire both physically and emotionally settled in a way we haven't seen before.
"They've been through a lot," said Heughan in what may be the understatement of the any decade. "Their relationship has really evolved, and at the core of it is this great love and understanding. They're soulmates, and they've been fighting to be together, and finally in this season, they are. It's what Jamie, certainly, has always yearned for." Same, tbh.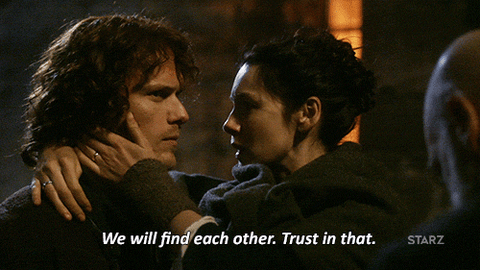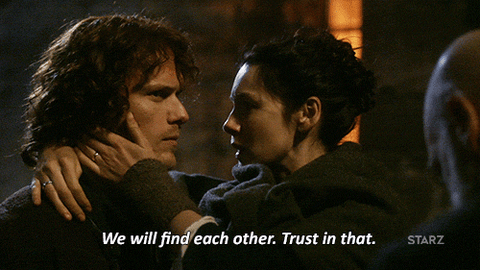 Balfe added that having spent so many years apart, the pair have now overcome their "initial getting-to-know-each-other-again period." "This season, there's such a contentment with the two of them being together, and you see them building a life together, building this home together," Bale said. "It's a more settled, content place than we've ever got to before."
Ugh, can you even?! Yeah, me neither. Let's take a break and watch the trailer before we pass out.
Listen, we shouldn't get too comfortable–you know, this being Outlander and all–but we can at least trust that Jamie and Claire's relationship is not at risk. "There's always going to be external forces, but I don't think there's any cliffhangers about whether this couple will stay together. They're pretty solid. We got this."
Though the show is still filmed in Scotland, season four transports Jamie and Claire to North Carolina, where they've landed after the season three finale left them shipwrecked on a Georgia beach.
View this post on Instagram
The new world awaits. Tag a friend who needs to catch up before November 4 or risk #FOMOutlander. #Outlander #STARZ
A post shared by Outlander (@outlander_starz) on
"It's the classic story of immigrants coming to the new world," said Moore. "There was a wave of people coming in the 18th century, and Claire and Jamie are just two more of them, along with the family and friends they bring with them. It's a great retelling of the American foundational myth, as they come to North Carolina and put down stakes and decide this is the place they will call home."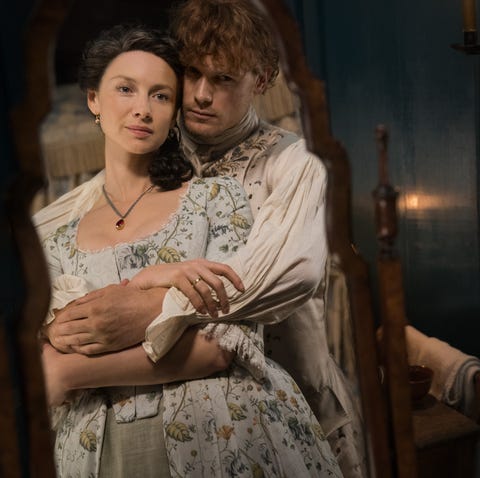 Diana Gabaldon, the author of the Outlander series of novels on which the show is based, made a surprise appearance at the panel and noted that this choice of location is historically accurate. "The Scots had to go somewhere, and where a lot of them went was the New World," she explained. "A whole lot went up the Cape Fear river and into the mountains because it looked like home." She added, "one of every three colonists was from Scotland" at the time.
While everyone on the panel was pretty tight-lipped about spoilers, Moore did let slip that the new season will feature more time travel.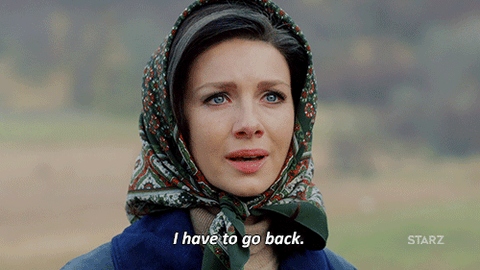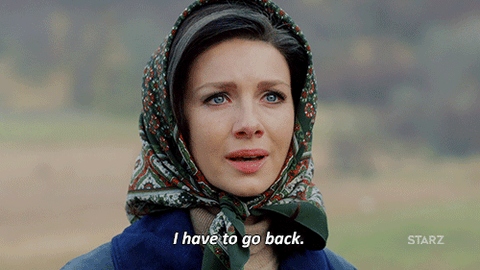 The final question of the night came from a fan who asked about the show's frequent depiction of sexual assault–which is discussed explicitly during a scene in the season premiere–and whether our current nightmare of a political climate had any impact on how those storytelling choices.
"Ultimately, the show is about these characters and this story, so we don't choose to look at it as a platform for political ideas," Moore replied. "But at the same time, all of us live in the world. We all live in this culture, we all live in this society, and we have to be cognizant of the world, so we try to talk about it through the show, but not preach to the audience."
Outlander season four will premiere on Starz November 4.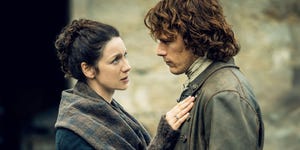 Source: Read Full Article