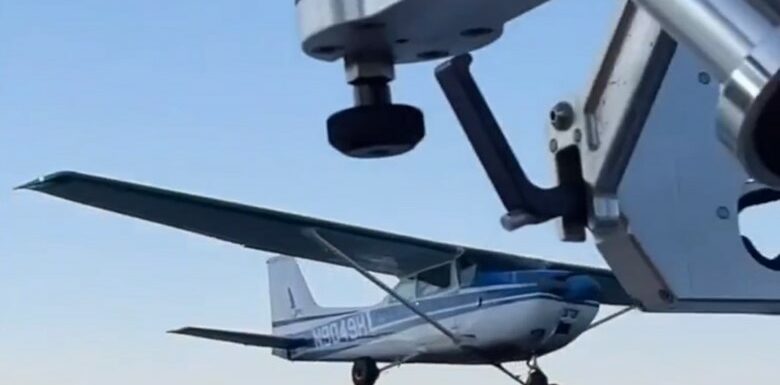 Authorities in Larimer County are searching for a 35-year-old pilot charged with flying recklessly toward boats on Horsetooth Reservoir on the anniversary of the 9/11 terrorist attacks last year.
The Larimer County district attorney charged Ahmed El-Kaddah with five counts of menacing and six counts of reckless endangerment — both misdemeanors — in connection with a Sept. 11, 2022, plane crash, the sheriff's office said in a news release Monday.
A warrant was issued for El-Kaddah's arrest, but authorities believe he fled the country after the incident and has not returned.
"The fact that someone would show such reckless disregard for the lives of others is concerning, but it's even more disturbing on a date that holds so much pain and significance for our country," Larimer County Sheriff John Feyen said in a statement.
Around 7 p.m. on Sept. 11, authorities responded to a plane crash in the area of Horsetooth Mountain, locating a damaged Cessna 172M and two occupants with minor injuries.
Video footage reviewed by investigators showed El-Kaddah allegedly "flying recklessly toward several boats on Horsetooth Reservoir," the sheriff's office said in the news release.
Shortly after, the plane turned west and crashed into the mountain.
An investigation by the National Transportation Safety Board and Federal Aviation Authority determined the crash "was not due to mechanical malfunctions or anomalies," the sheriff's office said. El-Kaddah also allegedly gave statements inconsistent with flight data recovered at the scene, authorities said.
Anyone with information about El-Kaddah's location is encouraged to contact investigator Tyler Thomas at (970) 498-5167. People who wish to remain anonymous can call Crime Stoppers of Larimer County at (970) 221-6868 or stopcriminals.org.
Sign up to get crime news sent straight to your inbox each day.
Source: Read Full Article