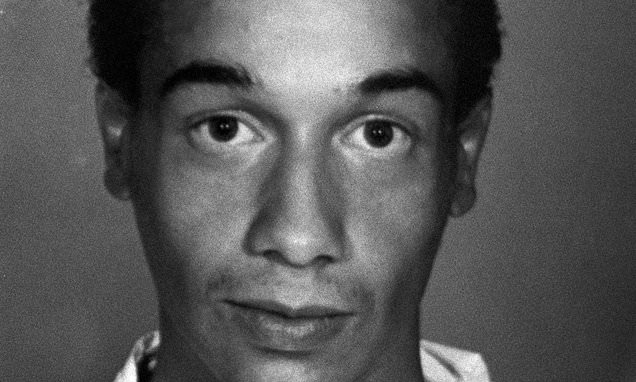 Families' anger over Stockwell Strangler's 'soft' day release trips as the notorious serial killer takes his first steps to freedom
Kenneth Erskine killed seven pensioners in 1986 in Stockwell, South London
He was jailed for at least 40 years in 1988 but gets day releases in a community
One of Britain's most notorious serial killers is taking his first steps to freedom – on day release in a local community.
Kenneth Erskine, dubbed the Stockwell Strangler, killed seven pensioners in 1986.
He was jailed for at least 40 years in 1988, meaning that he should become eligible for parole only in 2028. 
But nurse minders recently escorted him on visits into the community close to Thornford Park medium secure unit in Thatcham, Berkshire, where he has been held since 2016.
His victims included men and women, among them Nancy Emms, 78, Janet Cockett, 67, and war veteran Valentine Gleim, 84. He broke into their homes and sexually assaulted them before strangling them.
Kenneth Erskine (pictured), dubbed the Stockwell Strangler, killed seven pensioners in 1986
Janet Cockett (pictured), 67, was one of the victims of the Stockwell Strangler
Last night, the son of one victim accused the authorities of 'going soft'. Alan Downes found his father William, 74, strangled at his home in Stockwell, South London, and gave evidence at the trial. 
Alan, now 79, said: 'Life should mean life. That was his sentence. People can change and they might think that he's safe for release, but I wouldn't want him living in my neighbourhood. They always go soft on people these days, but it's not appropriate for a serial killer like him.'
Solvent-abuser Erskine was convicted of murdering seven elderly people, though police later linked him to the deaths of four more. 
He was jailed at a Category A prison before being transferred to Broadmoor maximum-security hospital.
His sentence came with a recommendation that he serve at least 40 years, but it was made before judges had the power to impose mandatory minimum tariffs, meaning he can be released early if doctors deem it appropriate.
In 2009, Erskine prompted public anger when he had his convictions downgraded to manslaughter on the grounds of diminished responsibility – at huge cost to the public purse. 
His sentence was not reduced but converted into an indefinite hospital order.
The Ministry of Justice said the final decision on his release will be made by the NHS. The MoS contacted the NHS for a response.
Source: Read Full Article