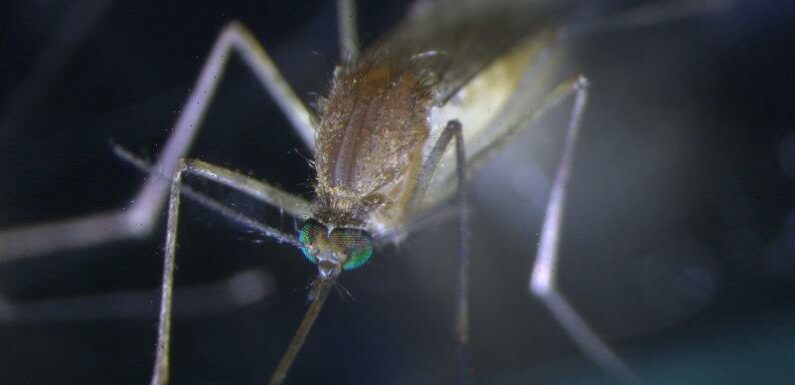 Victorian health authorities say the state's first human case of Murray Valley encephalitis in nearly 50 years has been discovered in the state's north and warn the risk of more cases of mosquito-borne disease in the region is very high.
The state health department reported that a Buloke Shire woman, aged in her 60s, died in early February as a result of the tropical virus. She is the first person recorded to have contracted the disease in Victoria since 1974.
It's believed the woman acquired the virus in early January, when she spent time at Buloke Shire and Swan Hill.
Heavy rains, flooding events and summer heat have led to an explosion in mosquito populations on Australia's east coast in recent months. This has led to an increased risk of mosquito-borne diseases, including Japanese encephalitis (JEV), Murray Valley encephalitis (MVE) and West Nile encephalitis (Kunjin), in these areas.
Earlier this month, the state reported its second locally acquired case of JEV this mosquito season. In late December authorities reported a Campaspe resident had contracted JEV. Neither case was fatal.
The February case acquired JEV in the Swan Hill and Buloke Shire region. The diseases can only be spread through a mosquito bite. It is not transmittable from person to person.
The death has prompted health authorities to once again urge residents and people visiting northern Victoria to wear insect repellent while outdoors, and avoid spending time outside at dusk and dawn.
"MVE virus and West Nile (Kunjin) virus continue to be detected in mosquitoes trapped in parts of northern Victoria, and it is likely that JE virus is also circulating in mosquito populations. The risk of human cases in the coming weeks is very high," a statement released by the Health Department on Friday said.
Only about 1 per cent of human JEV and MVE cases are symptomatic, but half of those cases are left with long-term brain damage, and, in a quarter of cases, patients die.
Symptoms, if they do develop, typically start one to two weeks after exposure.
While there is no specific treatment for either virus, there is a Japanese encephalitis vaccine available, however, supplies are severely constrained.
Priority groups are advised to contact their general practitioner to confirm their eligibility for the shot. State health authorities said additional vaccines were expected to arrive in the first part of 2023.
A case of a Murray Valley encephalitis was also detected in the Northern Territory in January.
NT Health officials issued a health alert earlier this week after a woman in her 70s died from Murray Valley encephalitis in January.
NT Health said the woman was admitted to Royal Darwin Hospital and she had most likely contracted the virus in Darwin.
There have been a total of 40 MVE cases around Australia since recording began in 1974 and 10 deaths.
This is the third case of the disease reported in the Northern Territory since 2018.
With AAP
Our Breaking News Alert will notify you of significant breaking news when it happens. Get it here.
Most Viewed in National
From our partners
Source: Read Full Article