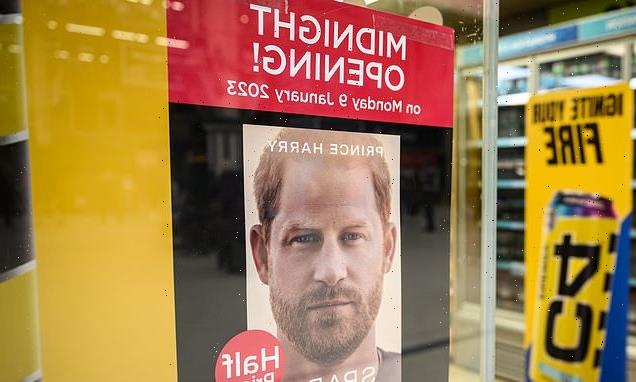 Not again! Prince Harry's book reaches some British customers days ahead of release date after Amazon sends it out EARLY after it was mistakenly put on Spanish shelves last week
Some readers in the UK have already received their copies of Spare
Amazon are among the retailers selling copies of the book for as little as £14 
Copies of Spare were accidentally put on sale in bookstores in Spain last week 
This was despite efforts to prevent its contents being leaked 
British readers have already received copies of Prince Harry's memoir – days before its global release date.
It is the latest gaffe to hit Spare, Harry's personal account of royal life, after copies were accidentally placed on sale in bookstores in Spain last week. 
This was despite efforts to prevent its contents being leaked, including guarded sites being used to store the books around the world and tracked delivery vans.
Spare is due to go on sale officially from tomorrow. But some royal fans have already received their copies
Spare is due to go on sale officially from tomorrow. But some royal fans have already received their copies. One customer, who ordered the book from Amazon, told the Daily Mail last night: 'I literally ordered it on Friday and it said it would be delivered on Tuesday. Then today it said it was out for delivery. I was like, 'Nah, they've messed up.' And there it was when I got home.' 
Another customer posted a picture of their copy of the book on Twitter on Saturday night, writing: 'I got my book today!'
Spare is priced at £28, although Amazon are among the retailers selling copies for as little as £14. Amazon said: 'Due to a technical issue, a limited number of customers received their order slightly earlier than expected.'
It is the latest gaffe to hit Spare, Harry's personal account of royal life, after copies were accidentally placed on sale in bookstores in Spain last week
Source: Read Full Article